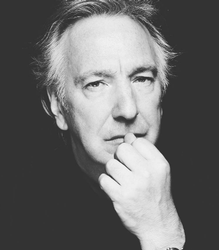 Since it was announced last week that the cast of cherished ensemble rom-com Love Actually will be reuniting for a mini-sequel for Comic Relief, tongues have been a-wagging as to how the event will pay tribute to the late Alan Rickman, who died last year.

Rickman portrayed the husband of Emma Thompson's character, who engages in an extra-marital affair with a co-worker. At the end of the film the two have reconciled, but things are still very much fractured between them.

But director Richard Curtis has said that there will be no tribute paid to the actor.

"You know dealing with Alan is very complicated, so not really," Curtis told the Press Association when asked whether Rickman's character could feature in some way. "We're not [involving] everyone. We're doing about two thirds of people."

Curtis also mentioned that Emma Thompson "isn't in it". The cast members that are expected to return include Liam Neeson, Keira Knightley, Hugh Grant and Martine McCutcheon among others.

Speaking about the ten-minute special last week, Curtis said: "I would never have dreamt of writing a sequel to Love Actually, but I thought it might be fun to do 10 minutes to see what everyone is now up to. We hope to make something that'll be fun – very much in the spirit of the original film and of Red Nose Day. It'll certainly be a nostalgic moment getting back together."

If you want to know more about Comic Relief, grab a subscription to TV Times today.