The star dropped in to London's Great Ormond Street Hospital ahead of the European premiere of Captain America: Civil War, much to the delight of young fans. Among them was 7-year-old Ethan Miller from Southend, Essex, who suffers from the rare blood disease ITP as well as type 1 diabetes. Wearing his hero's superhero costume, Ethan looked delighted a he posed beside the actor.

Downey said of the visit: "The highlight of the Captain America: Civil War tour has been visiting the patients, families and staff at Great Ormond Street Hospital. Their courage, strength and hope leaves me humbly inspired."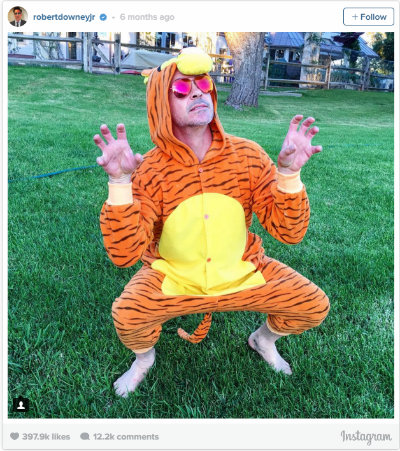 It's not the first time the 51-year-old has used his superhero status to cheer up his fans; last year when 5-year-old Daniel Keyte's mother wrote to Downey Jr. about her son's battle with cystic fibrosis. He replied by posting an Instagram photo of himself in a tiger costume and invited Daniel to the LA premiere of Captain America:

"Mr. Stark here. This is for Daniel (@envy_coatings) who was having a rough day recently," the star wrote on Instagram. "When I'm in the dumps, I've found this little getup to be helpful. P.S. Would you like to come to the LA premiere of Captain America: Civil War as my guest? If so, have your people call my people. All the best."

Proof that heroes do in fact walk among us.

Film buffs can subscribe to Total Film for breaking superhero news.