A long time ago, in a galaxy far away...

Having been putting the cast of each Star Wars film since 1999's The Phantom Menace on their cover, Vanity Fair have now unveiled a new four-part batch of covers in preparation for this year's The Last Jedi, shot by Annie Leibovitz.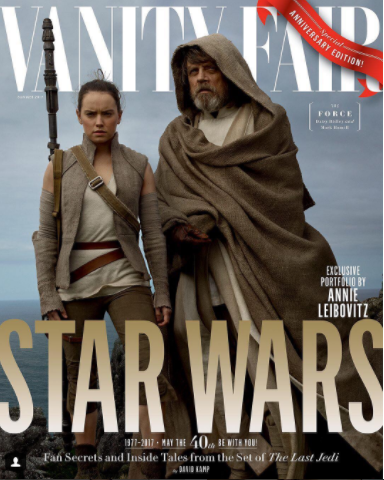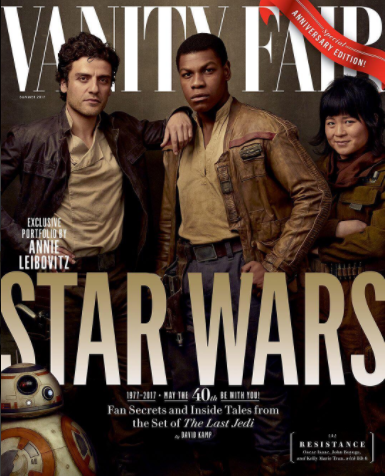 The four covers feature the main characters from the new film: Daisy Ridley's Rey and Mark Hamill's Luke Skywalker, Oscar Isaac's Poe Dameron, John Boyega's Finn and Kelly Marie Tran's new Resistance character Rose Tico (and BB-8) and The First Order's Captain Phasma (Gwendoline Christie), General Hux, (Domhnall Gleeson), and Kylo Ren (Adam Driver).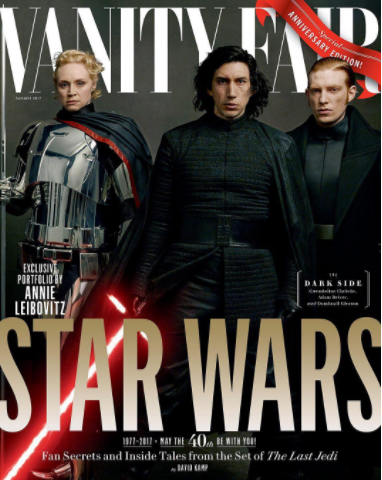 The final cover features only the late Carrie Fisher, looking regal as General Leia Organa.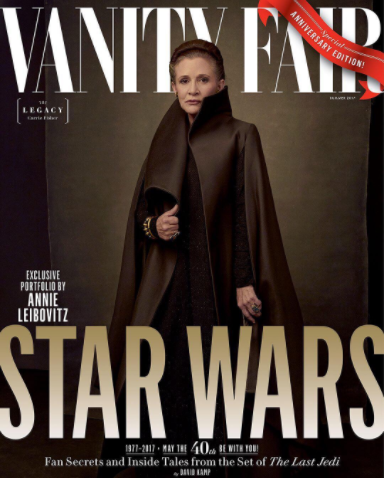 To see more from this stunning set of Star Wars covers, grab a subscription to Vanity Fair today – and save up to 46% off.