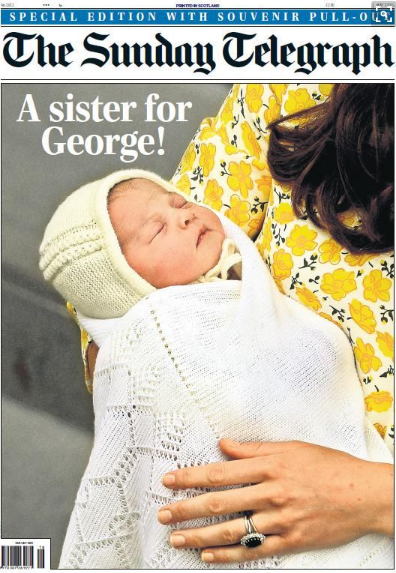 The Telegraph - May 3rd 2015
Taken just hours after her birth, Britain's little Princess was born to be a cover star.
OK! - June - 16th 2015
OK featured this intimate family moment of the young Prince George cradling his baby sister on a 'Historic Souvenir edition'.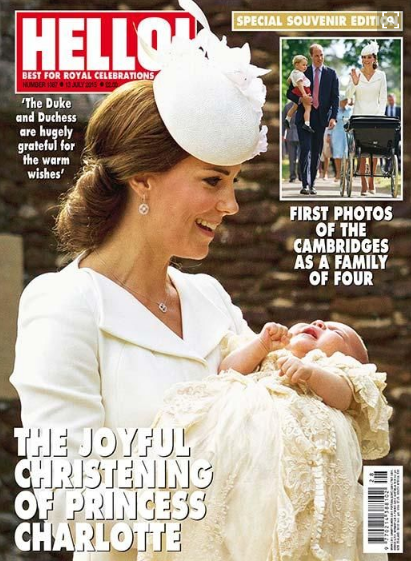 Hello! – July 6th 2015
Wearing a gorgeous lace gown, which is a replica of the one used by Queen Victoria's children, Princess Charlotte is christened at St Mary Magdalene, Sandringham. The pictures also capture the Windsor's first appearance as a family of four.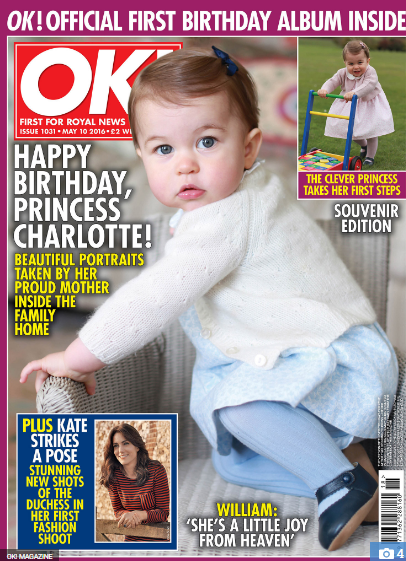 OK! – May 10th 2016
OK! Celebrates the Princess' first birthday in a series of adorable snaps taken by her mother.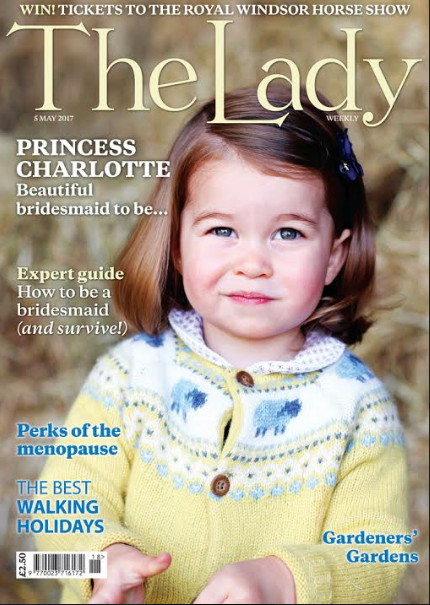 The Lady – May 5th 2017
On her latest cover Charlotte is beginning to look like a young lady in the portrait to mark her second birthday.
To see more of Princess Charlotte's charming pictures subscribe to The Lady for a 60% saving