If you talk to older political journalists, they will recount how they spent the early years of their careers chasing stories – and waiting for something to happen. The long New Labour years had their share of scandals and controversies, but there wasn't anything like the chaos we now see in British politics. Partly, that's down to a faster and frothier media environment, spurred on by social media. But it's also a reflection of the extraordinary upheavals in politics itself.

In the last decade, we've witnessed the astonishing rise – and epic fall – of UKIP as a political force. We've seen Labour move from the sensible, downbeat Gordon Brown to the divisive, energising popularity of Jeremy Corbyn. And we've seen our politicians embark on their biggest project since the end of the second world war: leaving the European Union.

So what's happening? Voters are getting picker, more individualistic, and more promiscuous. The old loyalties are breaking down – there are fewer families where "we've always voted Labour" – and new divides are emerging. Home-owners versus renters, the old vs the young, cities vs the rest. It's making politics more unpredictable.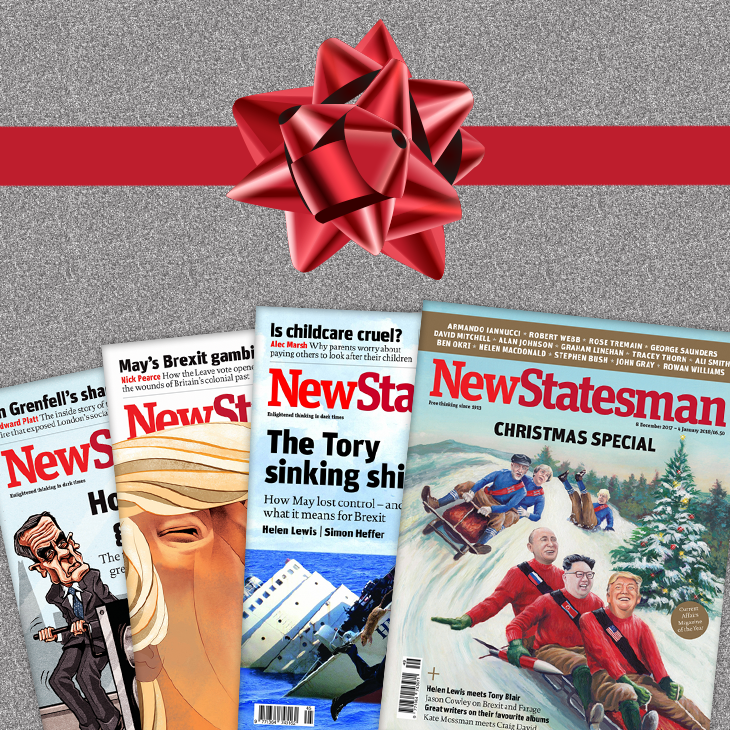 Amid all this, it's easy to feel overwhelmed by current affairs. That's why more and more people are taking out a subscription to the New Statesman, even as newspaper sales are declining. Why try to keep up with a constant churn of meaningless news items when you could sit back, relax and enjoy our curated selection of the best writing on politics, foreign affairs and culture?

The New Statesman was ahead of the curve on covering Donald Trump – writing about how identity politics and race were shaping the American conversation. We've also covered the Syrian war and the wider conflict in the Middle East in a way that leaves our readers understanding the deep roots of today's dividing lines. If you don't know your Sunni from your Shia, the NS is here to help.

Every week, the New Statesman also brings you the best book, film, art, TV and theatre reviews, plus our outstanding columnists. Your time is precious – spend it with a New Statesman magazine subscription, and save up to 54% today.