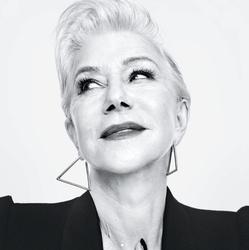 She may now be considered one of the most timeless beauties in Hollywood, but award-winning actress Dame Helen Mirren has told Allure that during her breakthrough she was often beset with body confidence issues.

"It was the time of Twiggy, and I did not look like a twig." She told the mag. "My cheeks were too fat, legs were too short, breasts too big.

"I fell into the cliché of sexiness: blonde hair, tits, waist, which I hated at the time because it was not fashionable. You had to be thin and have a cigarette and only wear black. And I just never fit into that look."

And the acting icon – who famously stood up to Michael Parkinson's seemingly misogynistic line of questioning in a controversial 1975 interview – also explained how after some struggles she has now embraced the label of 'feminist'.

"I wasn't into the very didactic feminism of the 1960s and 1970s because I liked wearing makeup and high heels. That was a no-no. It was sort of 'That's playing to the patriarchy'." She told Allure. "I was thinking, 'Well, I just really like it.' Then as feminism developed, they realized you can like nice dresses, high-heeled shoes, and makeup. That's not stopping you from being feminist."

You can catch the rest of Dame Helen's interview by subscribing to Allure today.