She may have played the cold and emotionally unavailable Betty Draper in the hit series Mad Men, but in real life January Jones - who graces the cover of Red's February issue - has opened up to the mag about her relationship with son Xander, born in 2011. Jones, who has never revealed the identity of Xander's biological father, has discussed the benefits of raising her son around "strong women" in order to "teach him to respect women".

As for the 39-year-old Jones, she says she's settled as she's ever been. "I've done so much more than I ever would have hoped for," she said. "I don't have a 40 by 40 list. I have no New Year's resolutions. Everything I've done is everything I would have dreamed of. I have had the most wonderful, unexpected, joyous life. Bizarre to me. Maybe because I never asked for it."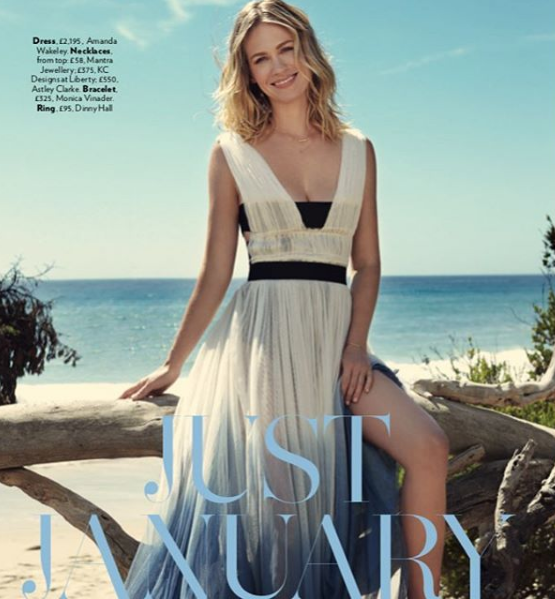 And despite her reputation as one of Hollywood's most beautiful women, a new relationship isn't yet on the horizon for Jones.

"Something else would suffer if a relationship came along," she explained. "Yes, I'm willing to make that sacrifice for the right relationship – I just don't feel I need a partner. Do I want one? Maybe. But I don't feel unhappy or lonely. It would have to be someone so amazing that I would want to make room. Someone who would contribute to my happiness and not take away from it. I realise I have very high expectations and will probably have to compromise – but my life is so full. It's not like, 'Aww, I wish I had a man.' After I had Xander, I went on a couple of dates and I was like, 'I'd rather be at home sleeping, or watching TV or hanging out with my kid.'"

If you want to see more of Jones' interview, grab a subscription to Red - and save up to 76% off.