Her pregnancy was marred by tragedy following the shocking revelation that her partner and father of her child, Arthur Collins, was involved in the horrific acid attack inside an East End nightclub in April, but Ferne McCann has finally found joy following the birth of her daughter.
Born November 2, Sunday is the star's first child, and McCann revealed to OK! that while her daughter's arrival was bittersweet as she struggles to come to terms with ex's actions (for which he has now been found guilty), she is determined to be 'All Sunday ever needs.'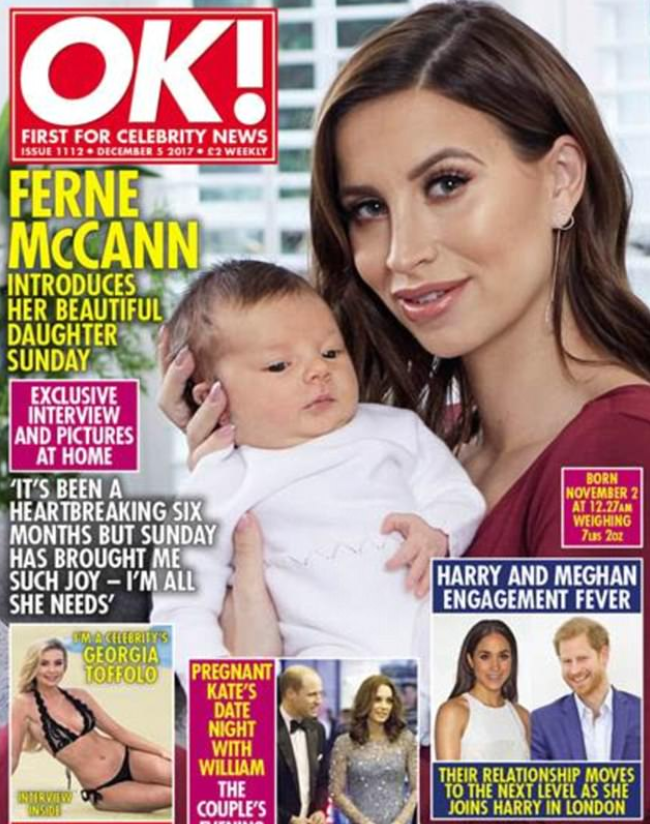 The 27-year-old Only Way is Essex star also revealed the unusual inspiration behind her newborn's name, saying: 'I decided Sunday would be my girl's name really early on in my pregnancy.
'It came to me after my make-up artist recommended a cleanser to me by a brand called Sunday Riley. I thought it had a really nice ring to it and the more I thought about it, the more I loved it. I wanted something unique but not too weird. I know that not everyone is going to love it but I've had a great response from people so far."
Be the first to know all the latest celeb goss with a subscription to OK! and save up to 42% off cover price.