You know what happened by now: Warren Beatty and Faye Dunaway announced to an expectant audience that La La Land had scooped the coveted Best Picture prize before all sorts of hulabaloo followed, and it turned out that Moonlight was the real winner.

But which member of the Oscars production team will be turning their phone off today and quite possibly looking into the legal implications of a name change? It turns out the culprits are accounting firm PwC, whose members stand at the sides of the stage holding the all-important golden envelopes with the correct names enclosed within.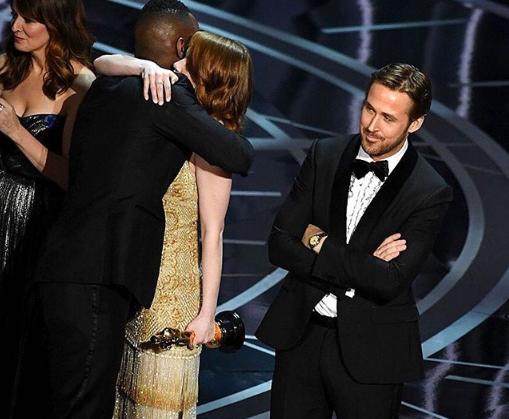 "We sincerely apologize to 'Moonlight', 'La La Land', Warren Beatty, Faye Dunaway, and Oscar viewers for the error that was made during the award announcement for Best Picture," the firm said in a statement released soon after the colossal kerfuffle. "The presenters had mistakenly been given the wrong category envelope and when discovered, was immediately corrected. We are currently investigating how this could have happened, and deeply regret that this occurred.

"We appreciate the grace with which the nominees, the Academy, ABC, and Jimmy Kimmel handled the situation."

But that didn't stop some fans theorising that Hollywood legend Leonardo DiCaprio was behind this certain piece of skulduggery. Eagle-eyed viewers saw DiCaprio put the card with Emma Stone's name on it back into the envelope before carrying it off stage – only for that card (or an identical one) to end up in poor Warren Beatty's unfortunate hands at the show's finale.

If you love all things cinematic, grab a subscription to Empire today – and save up to 30% off.