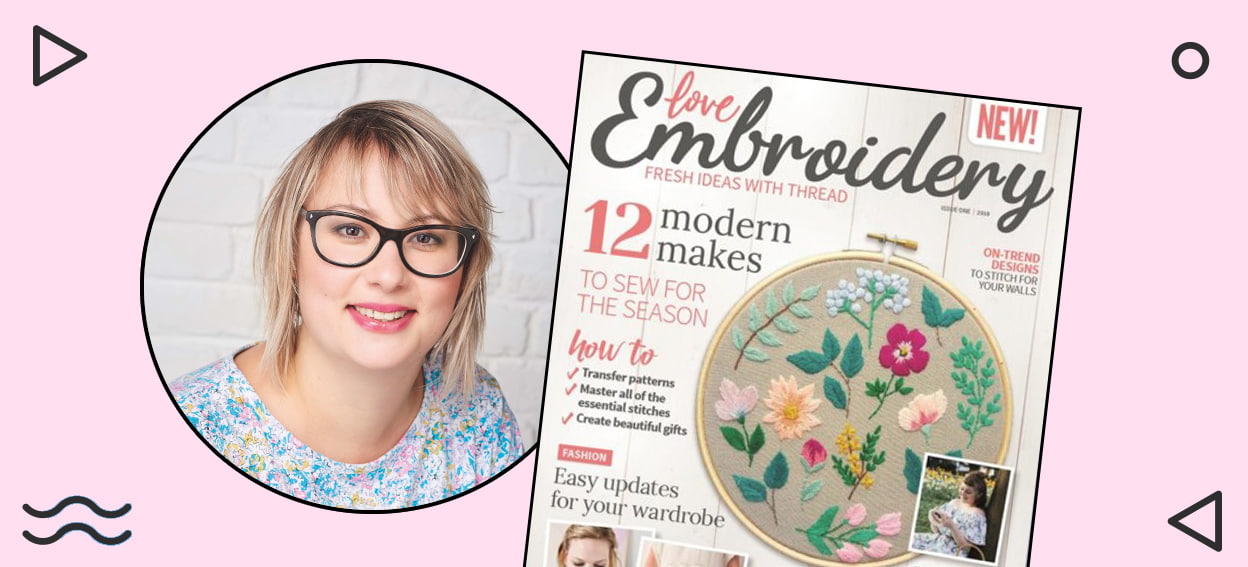 What is the best part of being editor of Love Embroidery?

Commissioning projects has always been my favourite part of my job as an Editor and this magazine gives me an incredible opportunity not only to immerse myself in beautiful stitching each and every day, but also collaborate with the best and most well-known embroidery designers in the industry to create exclusive patterns and tutorials for the magazine that you won't see anywhere else!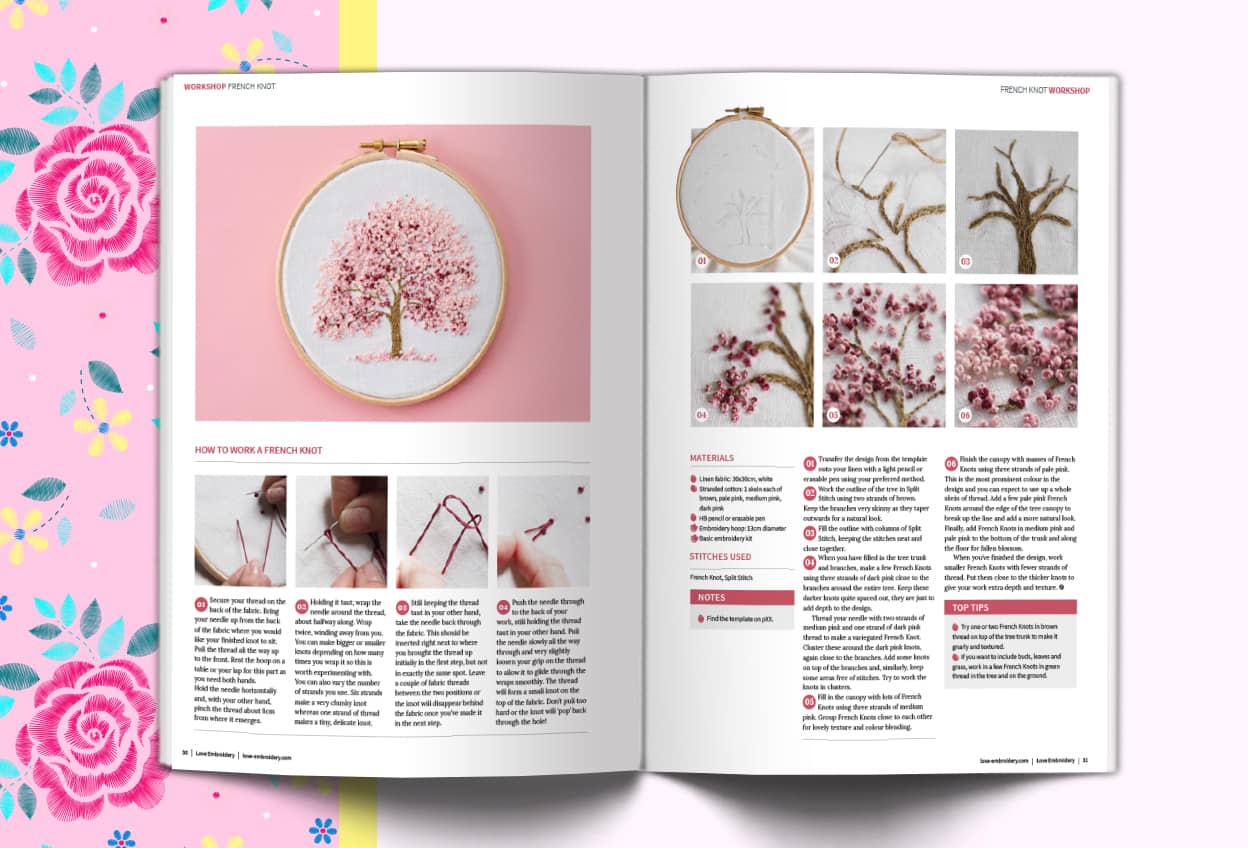 What makes Love Embroidery different from other embroidery and stitching magazines?

Love Embroidery (from the publishers of Mollie Makes and Simply Sewing) is the first magazine to take a completely fresh look at the world of embroidery. This new title is aimed at beginner to intermediate embroiderers, boasting more than 10 easy step-by-step projects each issue, created exclusively by the most well-known and talented designers in the world.

Exquisitely photographed projects deliver a huge amount of inspiration, while expert technical features ensure readers are always improving their skills for stunning results. Love Embroidery also provides hours of reading pleasure in the form of the latest news, events and shows to visit, in-depth designer profiles from the biggest names in the industry, plus lots of chat from the embroidery community.

Added value is key, and Love Embroidery is the only embroidery magazine that comes with an exclusive gift each month. With a wide variety of iron-on embroidery transfers to full embroidery kits there's enough for readers to get going straight away!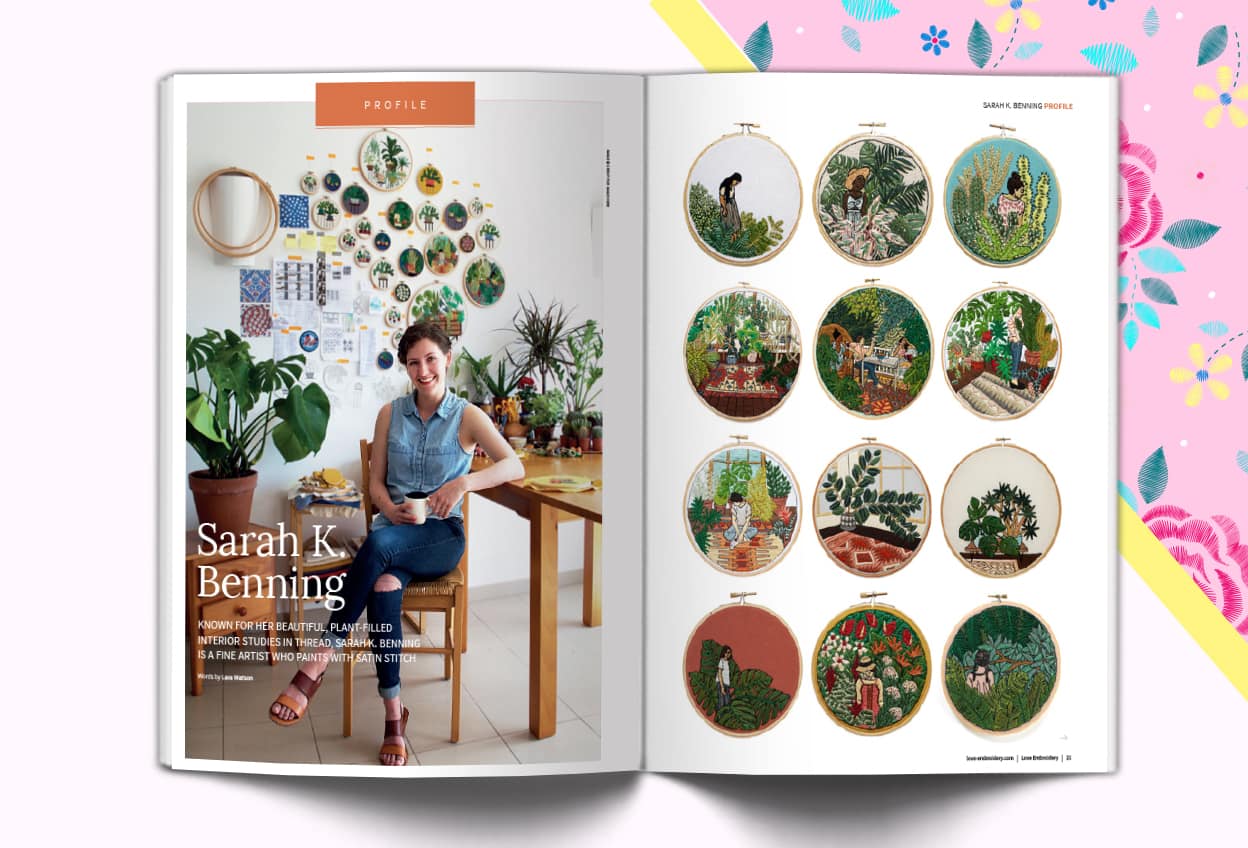 What can subscribers expect from future issues? Why subscribe?

Each issue includes a wide variety of seasonal projects, such as florals, woodland animals, the seaside, nature, sentiments, characters and more. Love Embroidery also provides a ton of inspiration on how to showcase finished embroidery whether it's proudly displayed in its hoop, adding a finishing touch to bags and cushions or customising fashion items – the ideas are endless!

Readers can build their technique over time, through the skills focus that comes from the regular stitch libraries - a visual guide of all the stitches used in that month's projects, alongside full-size templates and a brand new stitch alphabet each month, too. There is something for everyone regardless of age or experience with each issue set to surprise and delight.


Subscribe to Love Embroidery before 10th February and you will receive the inagural issue, plus benefit from the limited time only offer of 3 issues for just £3!