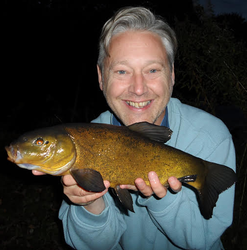 What is the best part of being the Editor of Angler's Mail?
I love fishing and I'm lucky enough to work in this weird and wonderful fishing world. No two days are ever the same, just like fishing – I never really know what challenge or news will emerge.
What is your one piece of advice to someone who wants to try fishing but isn't sure where to start?
Before splashing out on shedloads of gear you don't need, let alone know how to use, try and get out with someone who knows the basics. If no friends or family fish, ask at your nearest tackle shop for ideas on clubs or beginners sessions in your area.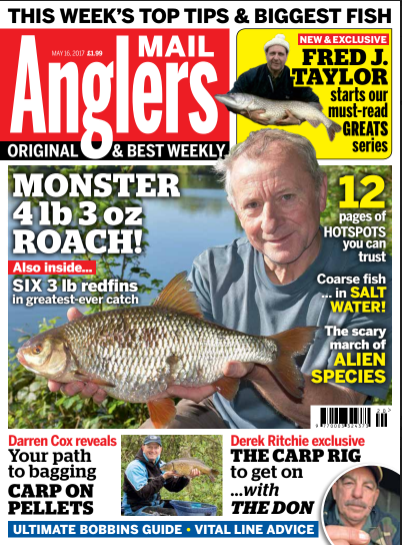 Describe your dream fishing trip...
A few hours with basic tackle on any empty lake or river bank… just me, water, nature and an element of mystery about what fish are in front of me. And no heavy rain so I don't have to cower under a brolly. I'll happily be at peace and lose myself. It's pretty simple.
With so much of our lives revolving around the internet these days, do you think it's important people get outdoors and engage in activities like fishing?
Absolutely. There's a wonderful living world out there waiting to be discovered. Fishing isn't just unpredictable fun in the raw outdoors, it's a life-long education and incredibly therapeutic.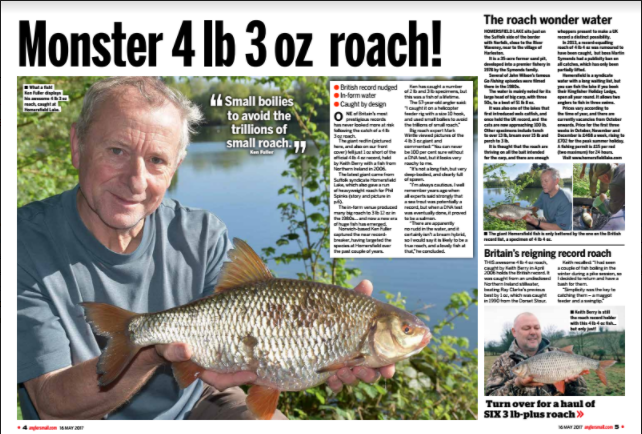 Top three tackle box essentials?
Decent polarizing sunglasses as often the battle is finding the fish. I have mini pliers that I've owned since 1977 and they're vital to me, as much for sentimental reasons as practical use. All anglers have old stuff like that. Finally, not tackle, but bait – cheap supermarket prawns, my secret weapon… sshhhh! I could go on and on though; name me a hobby or sport that has as much 'stuff' as angling?
Why would a subscription to Angler's Mail make a great gift for a partner or dad?
All dads need knowhow and pub ammo. He'll feel like he could – if he so wanted – go out and catch anything anywhere, simply by dipping into Angler's Mail magazine every week.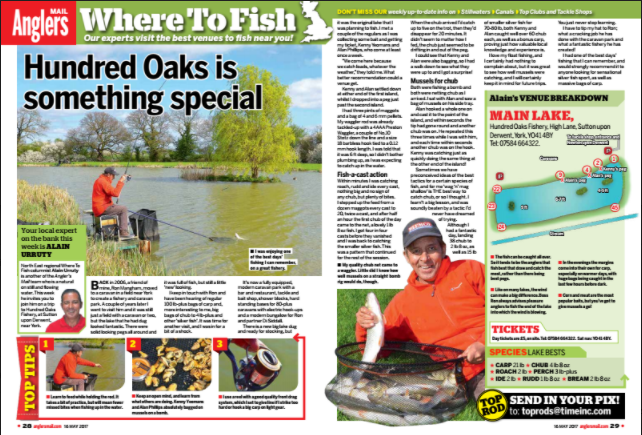 How do you like to relax once an issue is complete?
The Angler's Mail team work mainly from home now but we trek into HQ for a weekly full-on press day. I need to switch off after that but luckily I now drive home along winding country roads; that's a joy after 25 years of stressful train commutes to and from central London. Then I'll crash out on the sofa with a large glass of red plonk whilst streaming darts on my iPhone, attempting to simultaneously watch rubbish TV and converse with missus and cat. Even when relaxing, it's hard to avoid multi-tasking.
What can subscribers expect from future issues? Why subscribe?
Angler's Mail will be bringing the very best weekly Where to Fish coverage because we have genuine experts who go fishing a lot and really know their regions. The latest big catches and news, top tips that really catch fish, inspiring columnists, diverse opinions and carefully selected tackle is all in the mix. We're like a fishing club and tackle shop combined… in page form. Subscribing to the mag is a brilliant deal to get a quality fishing fix every week, regardless of whether you can actually get to the water.
If you're angling for a new sport or know someone who loves to fish, susbscribe to Angler's Mail for a saving of up to 22%