If you love everything automobiles, or know someone that does, then you'll be delighted to hear that Autocar magazine will give you even more for your money.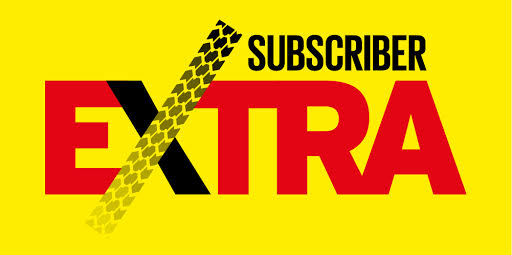 The weekly fix for car nuts has launched Autocar Subscription Extra, which means just by susbcribing to the magazine you'll automatically receive the following added benefits:
- Weekly e-newsletters with exclusive content from senior Autocar editors and writers, including Steve Cropley and Matt Prior, as well as a returning column from Richard Bremner called 'Not Quite a Classic'.
- Hand-picked offers & discounts from our specially selected partners such as the AA.
- Access to exclusive reader events such as bespoke days dedicated to the launch of new models.
- Entry to subscriber only competitions and ticket giveaways to events like the Goodwood Festival of Speed, and Blenheim Palace Classic and Supercar Show.
- Regular supplements sent with your subscription copy
All you need to do to receive this super bundle of benefits, is include your email when signing up. Simple, fast and absolutely free!
Join Autocar Subscriber Extra now by subscribing to Autocar, and save up to 74% off!