If Zac Efron wants to declare his love for Simone Biles he better get in line, because frankly just about the entire world is in love with the American gymnast right now! The High School Musical star popped over to Rio to congratulate the teenage Olympian on her four Gold medals, and as the many selfies they took together reveal, it was difficult to tell who was more delighted at meeting who!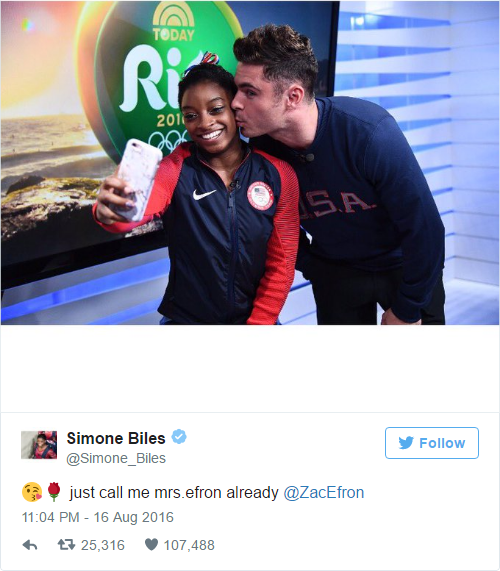 The love story began a few months ago when Biles appeared on the Ellen show and revealed her secret crush on the actor, and was gifted, by host Ellen DeGeneres, a leotard embellished with tiny, little Efron faces. Then, a few weeks prior to Rio, NBC paid a visit to the 19-year-olds home to find a life-size Efron cut out which she confessed to giving the occasional kiss on the cheek.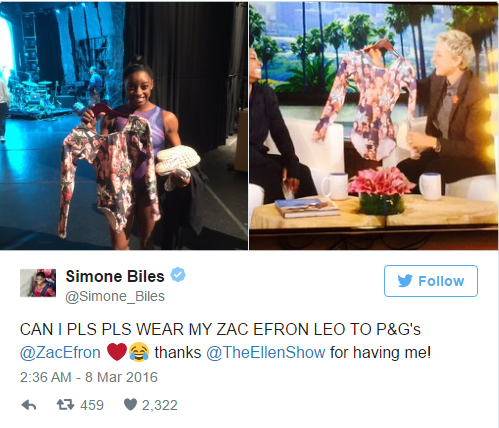 Efron, in response, tweeted a picture of himself making a heart sign in front a picture of Biles and her Final Five teammates on the night they jumped and flipped their way to Team Gold, but clearly deemed her solo Gold-medal haul worthy of a personal visit.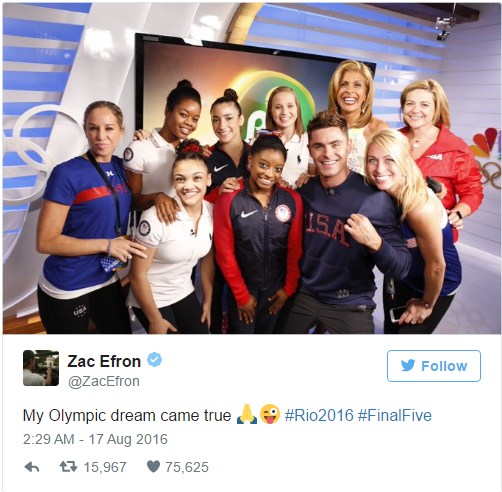 Efron tweeted that his 'Olympic dream came true' with Biles later shared another cute photo, saying, 'just call me mrs.efron already!'

If you dream of becoming an Olympic gymnast and meeting your teen idol, grab a subscription to Athletics Weekly