She may only be 4 feet 9 inches tall, but Team USA gymnast Simone Biles is set to be the biggest star of Rio with hopes that she could win an astonishing five golds in this year's Olympics.
The 19-year-olds campaign got off to a formidable start last night as she and her fellow female high-flyers, Lauren Hernandez, Madison Kocian, Aly Raisman and Gabrielle Douglas, nabbed gold in the group event, retaining the title the US won in London four years ago. Team USA's final score was 184.897 points giving them a huge winning margin over Russia on 176.688 – China took the bronze medal.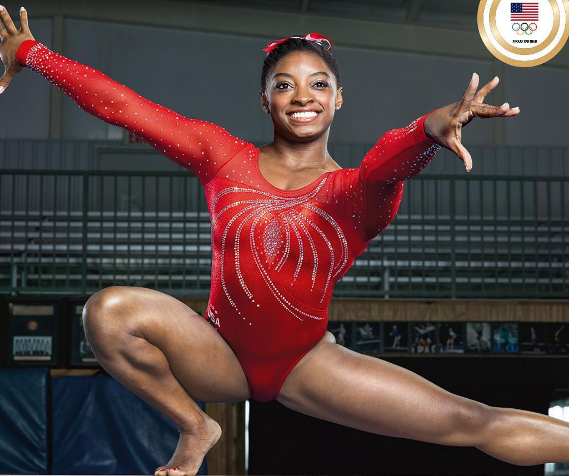 The Olympics marks the culmination of what has been an extraordinary three years for Biles, who has 10 world championship Golds under her sparkly belt and is considered the best gymnast in the world right now. Her signature event is the floor routine but she is also gold-standard in all the other events, particularly the balance beam and the vault. What really sets the Houston, Texas star apart though, is that she is a pure joy to watch; graceful, dynamic and gravity-defying, it's difficult to discern if you are watching an athlete or a circus performer as she leaps and spins in mid-air.
On Thursday Biles will compete in the individual events with a chance to bag four more Gold medals.
Simone is currently on the cover of Sports Illustrated along with Team USA's other brightest stars
Images: Instagram @Simonebiles