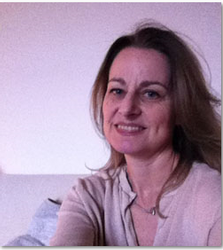 What is the best part of being Editor of BBC Earth magazine?
Seeing ideas come to life, and all the processes you go through as a team to create a beautiful product.

What sets BBC Earth apart from other wildlife magazines?
We cover nature, science, space and people with a strong connection to the natural world so we're not solely a wildlife magazine. Our features are topical and have a strong angle, and the images we use are arresting and different. You don't need expert knowledge to enjoy our content, it's very accessible. Also, we give the 360 view and look at the breakthrough solutions to issues.

Is there any feature in particular so far that has moved or inspired you?
I can honestly say that all of them have. They've made me realise what an incredible world we live in. If I absolutely had to choose one above all others I couldn't. Three that I think give a flavour of the magazine are:

Our photography masterclasses - I particularly liked this one from Duncan Parker in the December issue that includes the moment a team of sherpas, spotters, trackers and guides realised they'd captured a world first: footage of snow leopards mating.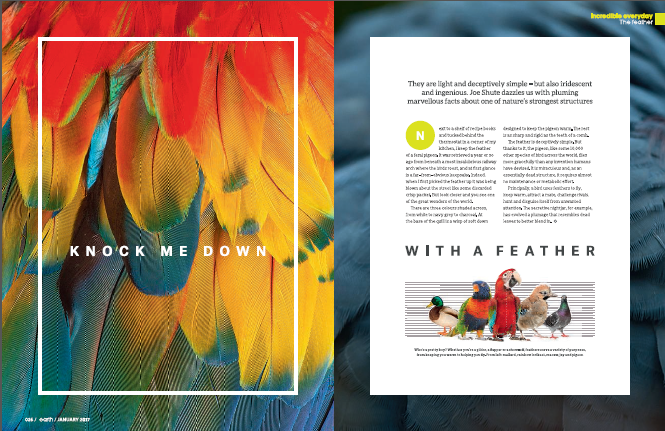 Our Incredible Everyday feature on the feather in the January issue. Writer Joe Shute totally got what we were asking him to do and the clever design and photography bring it alive.

Our feature on how a space capsule works in our February issue. At the Science Museum in London you can now see the Soyuz spacecraft that took Tim Peake and colleagues to the International Space Station and brought him safely back again, so we thought it would be good to take a look inside. The headline 'What does that button do?' just about sums it up - it's a funny piece.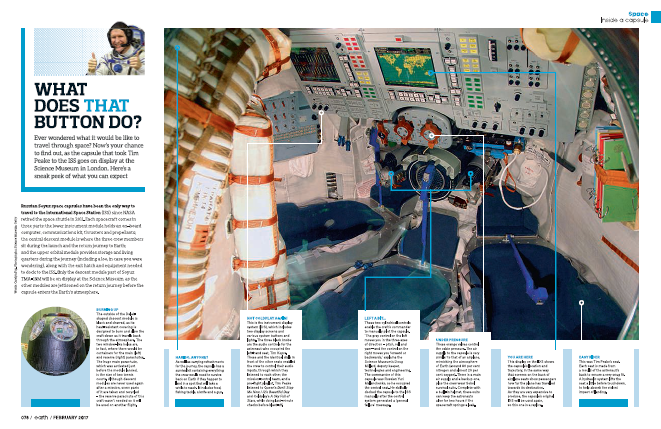 What are the challenges of being a magazine Editor?
We're a small team. We all wear more than one hat when it comes to getting each issue to press, so it's a busy job.

The photography in BBC Earth is stunning and each is issue is so informative. What goes into getting a magazine of this calibre onto the shelves every month?
Long hours, focus, planning, imagination and expert input from the whole team as well as our contributors.

How important is it to education the younger generation on conservation and the effects of climate change?
At the launch of Planet Earth II Sir David Attenborough told us that he's in contact with thousands of young people each year and they are all well aware of what we're doing to our planet. I tend to agree - kids understand that certain animals are going to go extinct in our and their lifetimes and they're extremely concerned and want to do something about it. They get it completely. I think the new generations coming through are ready and motivated to make some imaginative and positive choices. Whether their elders will let them… that's a good question.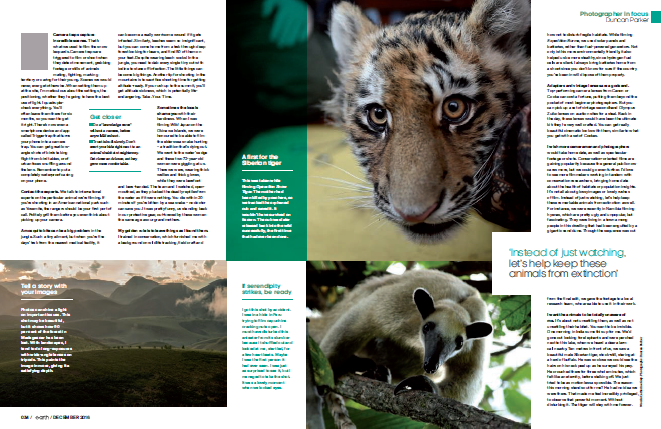 The BBC Earth documentary series is globally adored, did that add any extra pressure to your role?
Not at all, it was great to be able to amplify the excitement about Planet Earth II, for example, and run the behind-the-scenes pieces we did. We interviewed the producers and heard about the dedication and endeavour that went into the making of those programmes. We cover other documentares too such as Spy in the Wild - we aim to add something to the reader's experience of watching the programmes by giving the inside track on some aspect of making them.

What is your favourite way to relax once an issue is completed?
As we send one issue to press we've already started on the next so there's never a time when we can all sit back and think 'job done'. I try to make time for myself though. I love doing Qi Gong which is a bit like Tai Chi, and is great for your health. I've got an allotment and it's funny how relaxing digging up spuds can be. Anything that involves getting away from the computer or phone screen and being outside and close to nature does it for me, including walking. A little gang of us get out of London and do a big day walk in the countryside a few times a year. Oh, I like camping too, getting off-grid and back to basics.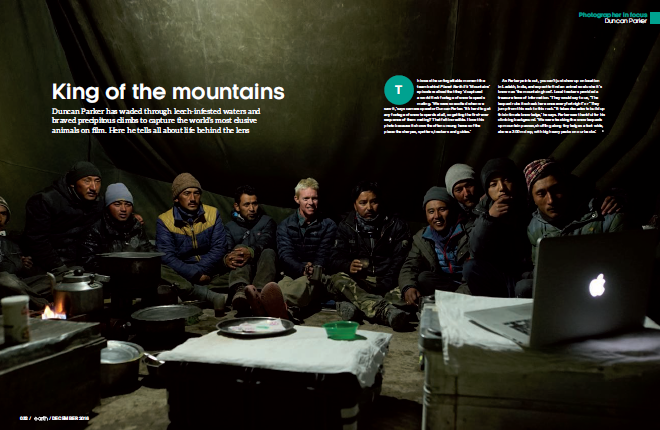 Can you give us one mind-blowing nature/science fact you have learnt from Editing BBC Earth Magazine?
The magazine is full of them! We have 'Did you know?' panels on most of our features and the test of a good one is when you want to share it with everyone else. Did you know that there's a kind of vulture that flies so high it was once spotted coasting along at 11,000m? That's the cruising height of a commerical airliner. Not what you expect to see from your window seat.

What can subscribers expect from future issues? Why subscribe?
You can look forward to great picture-led, evidence-based articles on wildlife, plants, people and space. We'll look at science and new ways of doing things that will change our life, our planet and how we see the universe. The magazine has an optimistic outlook: my mantra is 'Hope through storytelling'. It'd be a pleasure if you'd join us.

If you want to see for yourself the wonders enclosed within a copy of BBC Earth, subscribe today - and save up to 29% off.