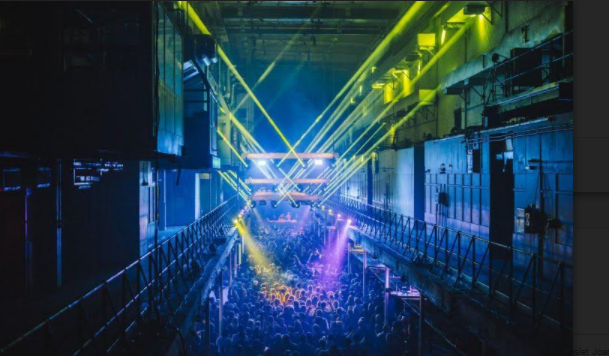 What can readers expect from Long Live Vinyl?
Now on Issue 3 already, and monthly as of April (Record Store Day month!), Long Live Vinyl is the world's biggest and best vinyl magazine. We might actually be the world's only purely vinyl magazine, actually. But, either way, for anyone that loves vinyl experience, this is their natural home. The magazine is one of the jewels in the crown of Anthem Publishing's increasingly dominant role in the high street music sector which also takes in Country Music, Music-Tech, Vintage Rock and of course Classic Pop.

In terms of what to expect from Long Live Vinyl, we're making the magazine as multi-dimensional and collectible as vinyl records themselves. So Issue 1 was 12"x12" square and racked with the records in supermarkets. Issue 2 came with a two-sided flexidisc of rare electronica. Issue 3 has a gold textured cover.

And there's another dimension, too. This week we launched The Vinyl Festival. It's a music festival, in every sense, but with vinyl at its heart. So there are DJ sets from the likes of Huey Morgan from Fun Lovin' Criminals and Tim Burgess from The Charlatans. There will be live Q&As with collectors and DJs like Steve Lamacq and Edith Bowman. Listening sessions with Classic Album Sundays. Plus collectors vinyl stalls and pop-up shops, hi-fi demos and booths. All under one roof: the suitably post-industrial surroundings of Printworks in London's Docklands.

Classic Pop, which you founded in 2012, has proved tremendously popular gaining a huge global readership, what do you believe is the secret to its success?

It was a case of recognising there was an audience that was being completely un-served by existing magazines. It was also a case of needing to redress some of the lazy critical attitudes in mainstream journalism towards music's most dominant and long-lasting genre. I think Classic Pop has proved its point as it goes monthly from this month, and expands its remit closer to my original vision by adding coverage of classic 60s, 70s, 90s and 00s pop, as well as 80s.

In terms of Classic Pop's success, it's also spawned a series of bookazines, Classic Pop Presents, which have covered David Bowie, Prince, Abba and Paul McCartney. The team at Anthem Publishing have done a fantastic job on these, and Classic Pop Presents Bowie won Creative Print Initiative of the Year at the PPA Awards late last year.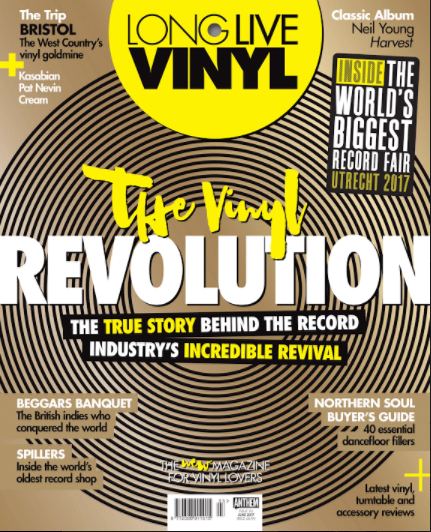 What inspired you to launch a second music magazine?
It was more than two years ago that I had the brainwave for Long Live Vinyl and pitched it as a sister publication to Classic Pop. The vinyl resurgence had begun, but was yet to make a complete comeback. So Anthem was very clever in testing the concept as a section in Classic Pop, and in another of its titles, Vintage Rock, which I initially wrote to set the style, tone and structure. I also set up social channels for the title. Cut forward to two years later and the socials were growing very rapidly, completely organically, Record Store Day had become massive, vinyl sales were overtaking downloads, and the time was very clearly here to launch the magazine.

In interviews with patrons on record store day last year, a trend emerged for buying records for the sole purpose of using the sleeves as wall art – some of them didn't even own record players! – but perhaps vinyl has always been a status symbol?
Sleeve art has always been very close to my heart. Right from the start I made an ongoing strand in Classic Pop called Pop Art, which is the only regular series in a music magazine about sleeve art. I've judged the ArtVinyl awards and ArtVinyl has also called on me to curate exhibitions (my personal favourite being The Art of ZTT in East London a few years back). I created a category in the Classic Pop Awards for Best Designer, which I've so far presented to Neville Brody and Peter Saville. And I think art and design has been as fundamental as the music, in my ongoing my work with the ZTT Records archive.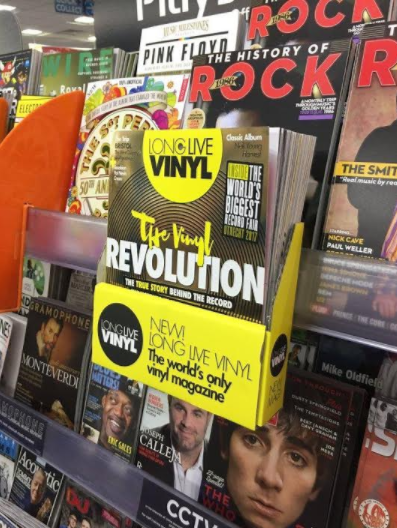 Has the internet taken the magic away from buying records?
It's added to it, and the magic is at its height when all platforms co-exist. I'm currently working on a project for Warner Music and PledgeMusic – part CD, part Spotify, part vinyl, part merchandise. If everything is planned and coordinated – and if there's value to the music fan and some point of creative difference with each product then, you could say, the more platforms the better!

Another good example is LP, the singer-songwriter Laura Pergolizzi. I put together and ran the international campaign for Lost On You (the singer's breakthrough hit on BMG, which went to No. 1 in 19 countries) and one of the key elements was getting a perfect, but delicate, balance between, for example, the red vinyl 7" in Italy and a Deezer playlisting in Poland. Or the covermount CD with GQ magazine in Greece and the mobile rollout with telecoms providers in Israel.

And finally, tell us about your most prized record and how you came to own it…
I have to say this is almost impossible to answer. This year I've been doing a lot of work building and curating Sarm Studios' archive. It contains test pressings, cassettes, demos and acetates of some of the most influential records of modern times – by artists like Grace Jones and Malcolm McLaren and ABC – that are beyond value. So that's one answer. On the other hand, the vinyl record I've played the most this year is my very dusty copy of Peter Gabriel's 1978 Scratch.

Get your monthly music fix with a subscription to Long Live Vinyl for a 30% saving


Images top to bottom: Docklands' Printworks (home of The Vinyl Festival), issue three of Long Live Vinyl front cover and issue three of LLV on sale