For anyone who loves the feel of sliding a record out of its sleeve, hearing the crackle as the needle hits the plastic and that inimitable, rich timbre of vinyl, then Record Store Day is for you. In its ninth year, the event is a worldwide celebration of all things phonographical.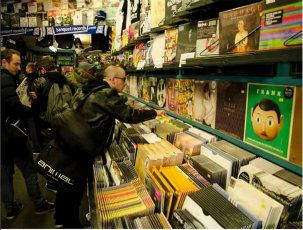 Expect limited edition records from current artists, reissues of classic LPs, special performances in-store and big queues as vinylphiles flock to get their hands on the goodies which have been known to sell out within the day.

Within an industry that has been struggling with the transition to digital formats, the resurgence of vinyl has been a surprising and exciting one. A recent ICM poll published by the BBC revealed that sales were the highest in over 20 years. Surprisingly however, 48% of those buying the records admit they are yet to play them with 7% saying they don't even own a turntable. For the new generation, vinyl is more of a fashion statement. Even so, it's burgeoning popularity is welcome surprise.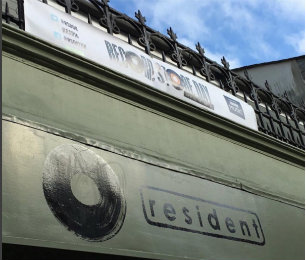 "I have vinyls in my room but it's more for decor. I don't actually play them," Jordan Katende, a student in Manchester, told BBC News. "It gives me the old-school vibe. That's what vinyl's all about."

To find out what's going on near you on Record Store Day visit www.recordstoreday.co.uk

If you're 'serious about music' subscribe to Record Collector magazine

Images: @RecordStoreDay Instagram.