Kylie and Kendall Jenner have made yet another faux pas, this time by superimposing their likenesses over a range of classic music t-shirts for their new 'vintage range'.

Tees from Black Sabbath, Led Zeppelin, The Doors, Biggie and 2Pac, among others, were vandalised in the young pair's pursuit of sartorial success, and the £125 items (yes, you read that right) have drawn the ire of Sharon Osbourne and Biggie's mother Voletta Wallace, who say that the Jenners used the images of Ozzy, 2Pac, Biggie et al without permission.




Kendall, who earlier this year had a nightmare when she tried to appropriate protest movements in order to sell Pepsi, has since apologised via Twitter, writing that the designs were "not well thought out" and that the pair would like to "deeply apologize" to "families of the artists", adding: "We are huge fans of their music and it was not our intention to disrespect these cultural icons".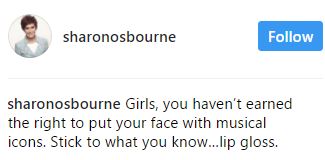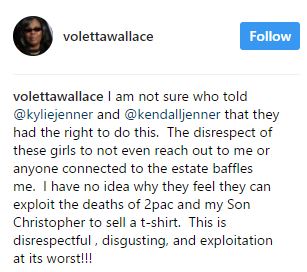 While the pair pulled the offensive items from their online store, the estate of Christopher Wallace AKA Biggie Smalls has since released a statement saying: "While we appreciate that the Jenners have made an apology and pulled the unlawful and unauthorized items, this matter has yet to be resolved."

Could the Jenners be in legal trouble with some of the music world's biggest names?

For the latest in actual cultural icons, grab a subscription to Rolling Stone today.

Instagram images from @sharonosbourne & @volettawallace