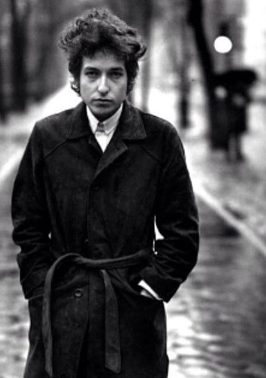 He's like a rolling stone. He's blowin' in the wind. It's that him? No, that ain't him, babe. Bob Dylan has gone to ground – despite playing a number of gigs – since being awarded the Nobel Prize for Literature, a decision that divided opinion on one of the greatest songwriters the world has ever seen.

As the Nobel Prize committee continue to live up to their reputation as masters of formality, wily ol' Bob has, much like the most popular kid the class, evaded their attempts to try and tie him down as a 'definite' to his own party. So much so, in fact, that the committee have decided to give up their attempts to corner this coolest of cats and let him just rock up if he so desires.

"Right now we are doing nothing," said Sara Danius, permanent secretary of the academy. "I have called and sent emails to his closest collaborator and received very friendly replies. For now, that is certainly enough."

But the Nobel Prize-givers shouldn't be too offended. Bob has a bit of previous when it comes to averting tradition, even when meeting the leader of the Free World.

"He came in and played The Times They Are A-Changin'. A beautiful rendition. He finishes the song, steps off the stage — I'm sitting right in the front row — comes up, shakes my hand, sort of tips his head, gives me just a little grin, and then leaves," recalled President Obama in 2013. "And that was it — then he left. That was our only interaction with him."

The award ceremony will take place on December 10th in Stockholm, and Ms Danius is "not at all worried," claiming she thinks that the elusive Dylan "will show up."

If you want all the latest on the Nobel committee's noble pursuit of Bob Dylan, grab a subscription to the aptly named Rolling Stone.