Did Stormzy's new record elate your earlobes? Or are you more of a Morrissey man? Whatever your sonic preference, it has undeniably been a belter of a year for music, with album after album of terrific tunes being released.

With such a bumper smorgasbord of sound, it can be tricky to separate the meat from the cheese, which is why the latest issue of Q magazine is essential reading for any music fan.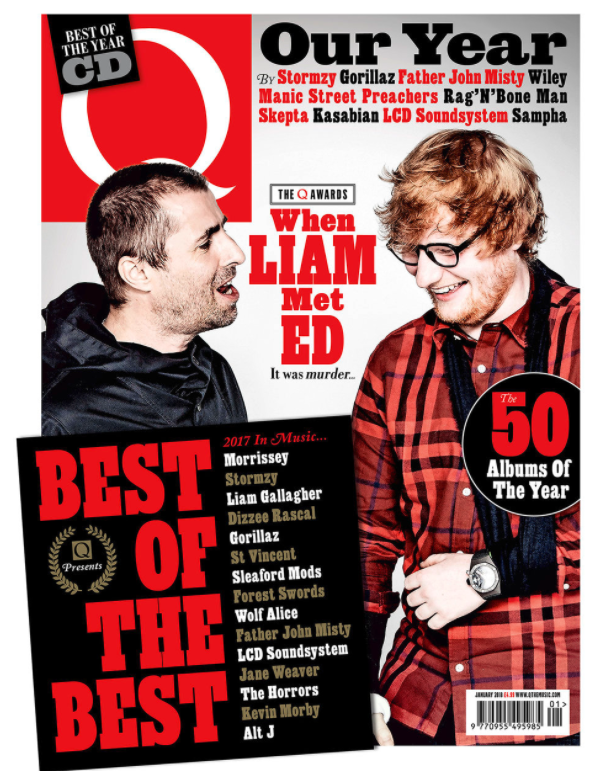 On sale Tuesday 21st November, the issue is an all-star special. Featuring coverage of their recent Q Awards (including one particularly amusing moment when Liam Gallagher crossed paths with Ed Sheeran) and chats with some of the industry's biggest stars about how 2017 has been for them.

It also includes a countdown of the 50 best albums of the year, and a catch-up with some of the acts who have made Q's select half-century of 2017. Your ears will thank you.

Grab a subscription to Q today and save up to 23% off the cover price.