On Wednesday October 18, Camden's legendary Roundhouse was a flurry of excitement thanks to the annual Q awards which were hosted by Absolute Radio presenter and Q Awards regular Christian O'Connell.
A total of twelve Q Awards were given out throughout the evening, and the ceremony was followed by a spectacular sold-out live show from Welsh alt-rockers Manic Street Preachers. James Dean Bradfield and co. stormed through a dozen albums' worth of hits in front of a packed Roundhouse crowd – and also left with a Q Inspiration Award under their belt.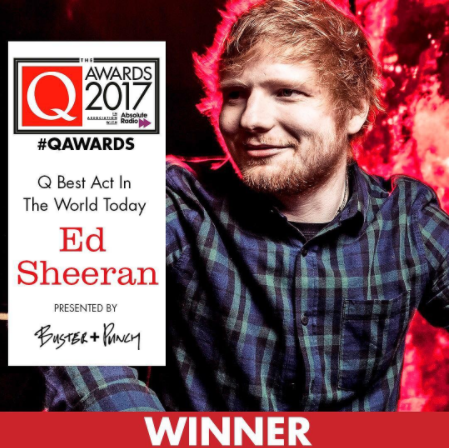 It all cemented Liam Gallagher's comeback, who took away not one, but two Q Awards – Q Best Live Act and Q Icon – less than a fortnight after the release of his debut studio solo album, As You Were.
It also was a good evening for Ed Sheeran who recently suffered a fractured wrist, as the singer-songwriter was crowned Q's Best Act In The World Today.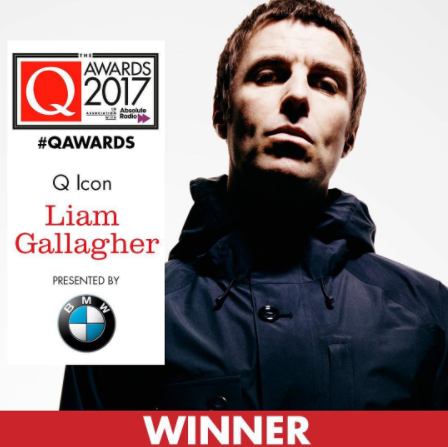 Kessler, Editor of Q magazine, commented on proceedings: "I am humbled by the array of talent who turned up to accept their Q Awards this year, as well being very grateful to the stars who presented them," he remarked.
Adding: "In the week that Liam smashed all kinds of records for first-week sales of his debut album, it also brought home to me how robust the current music scene is, and how the old boundaries between underground and pop have crumbled. It felt like we were mapping out history today. But I always feel like that after a good party…"
Subscribe to Q today and save up to 23% off cover price.
Images: Instagram/Q magazine