Fancy getting your festive mitts on a £500 White Company voucher? Well isubscribe in partnership with House & Garden is giving one away, and the best part is that entry is absolutely free. Simply sign up to receive exclusive offers from isubscribe and Conde Nast Publications, and we'll enter you into the draw.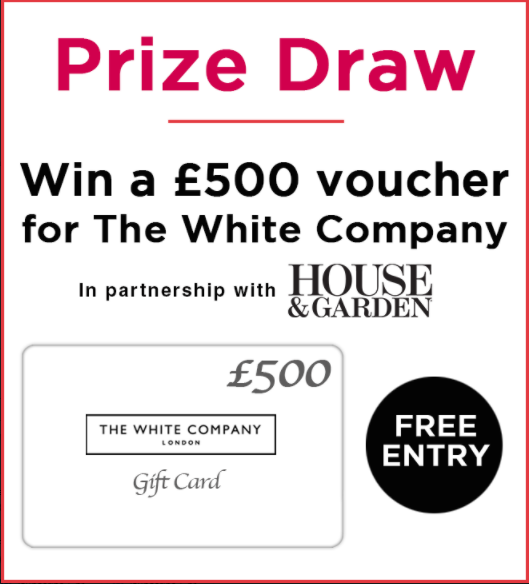 The leading upscale interiors magazine in the UK, House & Garden is as broad as it is beautiful, with gorgeous glossy spreads of everything from town houses, to converted barns and fabulous apartments to island retreats. Outdoor features are equally varied, including cottage gardens, water gardens and chic, city courtyards.
Of course, you don't need to subscribe to be entered into the competition, but if you do buy a subscription this week you will be entered ten times. Plus, you will receive the usual discount on the cover price (a saving of up to 42%!) meaning this really is the best time to treat yourself or someone you love to a magazine that inspires beauty inside and out.