Sight & Sound, the BFI's international film magazine, today announces Jordan Peele's debut Get Out as the clear winner in the most anticipated and respected critics' opinion poll: Sight & Sound's Film of the Year.
For the first time film and TV critics, programmers and academics from all around the world have voted a TV series, David Lynch's Twin Peaks: The Return, in 2nd place. The show just beat Luca Guadagnino's coming of age drama Call Me by Your Name, which received its UK premiere at BFI London Film Festival, and was voted 3rd place.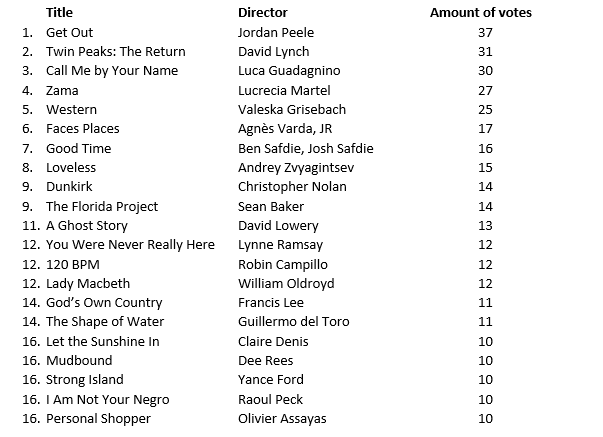 Over 180 critics voted for their top five film, TV and artists' moving image releases from the year and the full results will be available today in the January 2018 issue of Sight & Sound.
Grab a subscription to Sight and Sound today and always be up-to-date on the latest film releases