It's not new information that coffee is one of the world's favourite beverages, but things get really interesting when you start to break it down into numbers and look into just which countries are grinding the most beans.
So who's at number one? Well, on the basis of coffee consumption per capita Finland comes out on top drinking 12kg per person per year, according to stats from the International Coffee Organization (ICO). While we don't know exactly why the Fins are so hooked on black gold – numbers suggest eight or nine cups of day is the norm – it's likely it has something to do with the long dark winters which see temperatures reaching minus 40 degrees in some parts.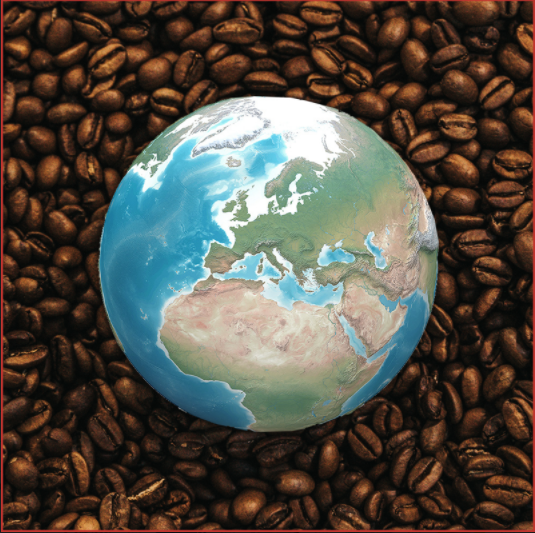 Incidentally, the top ten is dominated by Nordic countries, with Norway, Iceland, Denmark and Sweden all nabbing spots in the top ten. Swiftly followed by Switzerland, Belgium and Luxembourg.
Incredibly, it turns out that statistically us brits don't guzzle a lot of java at all, nestled between Israel and Thailand, we're at number 40 consuming 1.7 kg per capita – though we're the third biggest tea sippers drinking 4.281 lbs per capita.
Another surprise, is that while Canada comes in at number 10, the USA is nowhere to be seen in the top 20. However, our Starbucks-founding friends are the largest buyers of coffee worldwide, importing around 971,000 tonnes per year.
Talking of Starbucks, it turns out that Monaco has the most branches of the coffee chain per capita (52.08 per 1 million inhabitants), while the UK sits at number 14 (13.84 per 1 million inhabitants). And though Brazil is the biggest exporter of coffee churning out 5.7bn pounds per year, the South American country only comes in at 14 on coffee consumption list.
The Top 20 Coffee Consuming Countries
Finland: 9.6 kg per capita
Norway: 7.2 kg per capita
Netherlands 6.7 kg per capita
Slovenia: 6.1 kg per capita
Austria: 5.5 kg per capita
Serbia: 5.4 kg per capita
Denmark: 5.3 kg per capita
Germany: 5.2 kg per capita
Belgium: 4.9 kg per capita
Brazil: 4.8 kg per capita
Bosnia-Herzegovina: 4.3 kg per capita
Estonia: 4.2 kg per capita
Switzerland: 3.9 kg per capita
Croatia: 3.8 kg per capita
Dominican Republic: 3.7 kg per capita
Costa Rica: 3.7 kg per capita
Macedonia: 3.6 kg per capita
Italy: 3.4 kg per capita
Canada: 3.4 kg per capita
Lithuania: 3.3 kg per capita
Get your coffee fix today with a subscription to Django Coffee Co. subscription.