In a new column launching in the Christmas edition, Nadiya will be writing about food, restaurants, family, friends and how to get through a month of avoiding stress in the kitchen and to plan ahead, say the publishers.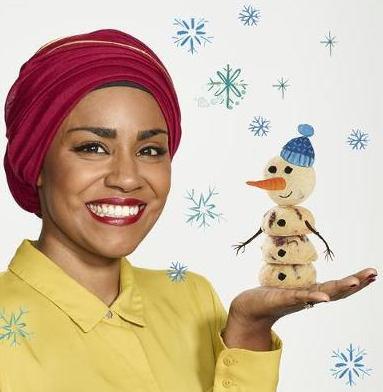 BBC Good Food editor-in-chief Christine Hayes says: "I'm thrilled that Nadiya Hussain has joined Good Food. She's witty, talented, entertaining and her column is the perfect addition to our family content."
Nadiya adds: "I'm so excited about becoming Contributing Editor to BBC Good Food. In my new regular column, I'll give my personal view of the issues faced by busy families and offer plenty of tips and shortcuts to make life a little easier."
Subscribe to BBC Good Food today and save up to 18% off cover price.