Jools Oliver took to Instagram yesterday in order to make the exciting announcement. Two weeks after their baby boy's birth, she shared a photo of a work of art on their nursery wall that read: "Dream Big River", captioned with a rocket emoji and a blue heart.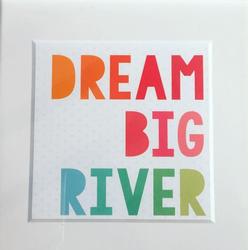 Her 369,000 Instagram followers have taken this as confirmation of the new-born's name.

The Oliver's are known for giving their children unusual names, and their fans certainly approve of "River"; Jool's post received nearly 2,000 likes after just 30 minutes!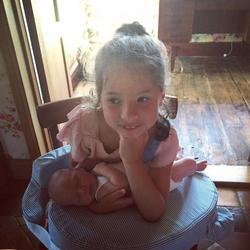 The happy couple have already welcomed four other children into the world: Poppy Honey Rose, 14, Daisy Boo Pamela, 12, Petal Blossom Rainbow, six, and five-year-old Buddy Bear Maurice.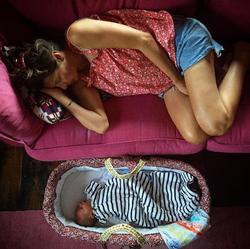 "They all have more than one name (Poppy Honey, Daisy Boo, Petal Rainbow, Buddy Bear) because I couldn't decide'" Jools previously told Gurgle. "I'm not sure where Petal Rainbow came from – apparently it's a My Little Pony! I wanted to call her Rainbow but Jamie told me to calm down. With Buddy it was quite fun choosing a boy's name, as I hadn't done it before. And I hate people's opinions on names; whatever you call your baby is your decision."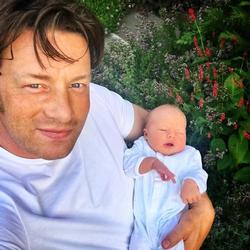 Fans will have to wait and see whether River Oliver will have more than one name like his siblings.

For some of Jamie Oliver's own family recipes, subscribe to Jamie Magazine and save up to 50%.


Images @jamieoliver @joolsoliver @sandyoliver.