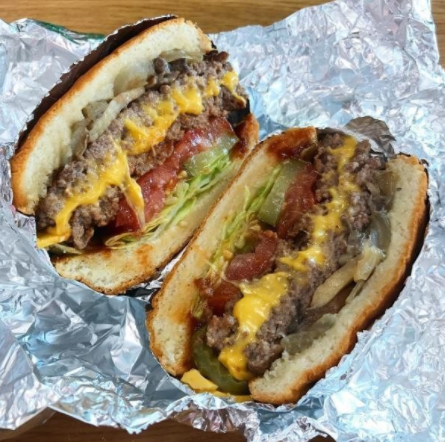 started by husband and wife team Jerry and Janie Murrell and their five sons in 1986, Five Guys is now a global chain with over 1,400 restaurants, including branches all over the UK. Highlights include customisable milkshakes with the option of added bacon, beef dogs, and of course, the classic burger made from 120-day grain finished Irish beef.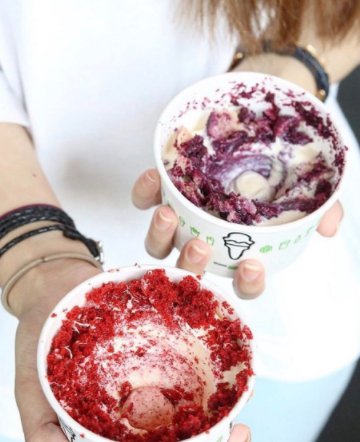 Another American export, shake shack is yet to expand beyond London and Cardiff in the UK, but if you find yourself craving some meat in either city, it's well worth a visit. The 100% Angus beef burgers with 'Shacksauce' are delicious, but the main draw of Shake Shack is their freshly-spun custard which can be adorned with any number of sweet delights, like peanut butter sauce, chocolate chunks, and salted peanuts. Drool…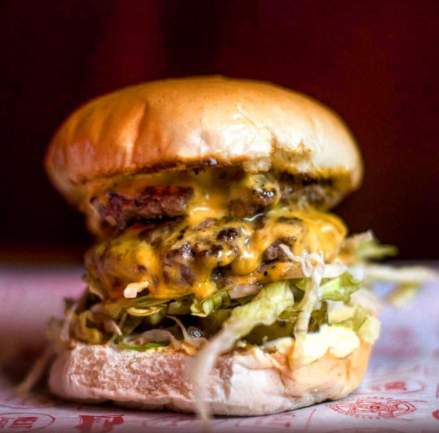 Founded by Yianni Papoutsis and Scott Collins, the MEATwagon - a van that pulled up in pub car parks in Peckham, Herne Hill, and New Cross, south London – served the kind of culinary delights that would make even the surliest Texan blush. Now a meat empire with restaurants as far as Bristol and Brighton, you will find hipsters, businessmen and families sat side by side, tucking into mounds of fries slathered in cheese sauce, authentic buffalo wings with blue cheese dip and of course, debauched burgers – napkins are replaced by rolls of paper towel to wipe smiling, sticky mouths.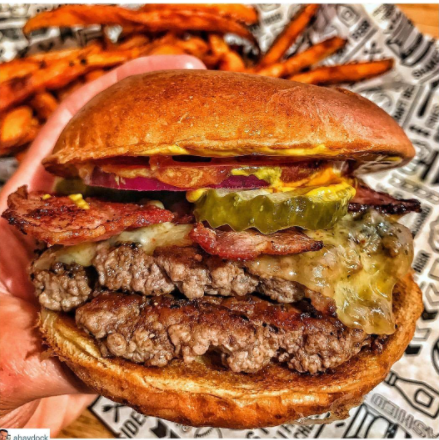 Started in the U.S. in 2007, Smash Burger is just starting to creep over here, with stores in Brighton, Bath and Glasgow, to name a few. "Burgers are smashed, seared and seasoned to order, using fresh, never-frozen, 100% British Beef", this meaty mecca also offers an array of customisations, from gluten-free buns to Sautéed chestnut mushrooms. Smashing.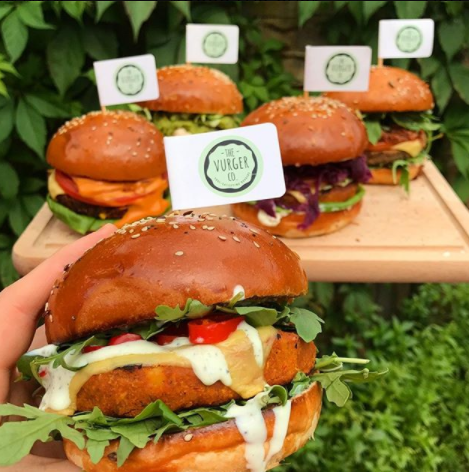 Ok, so these guys are slightly harder to pin down, as they are most operating as pop-ups until their permanent home opens, but if you are burger-loving vegan, then The Vurger Co is worth the wait! Aiming to 'create a revolution in fast food, highlighting the very best vegetables, seeds, nuts and legumes all combined to create the ultimate in plant based burgers,' these sumptuous stacks are so good, they might just turn the whole world vegan.
If you love to cook as much as you love to eat, then grab a subscription to delicious. and save up to 61%
Images: Instagram