W Magazine has allowed readers an exclusive look at the original designer's sketches side-by-side with the final fashion shots.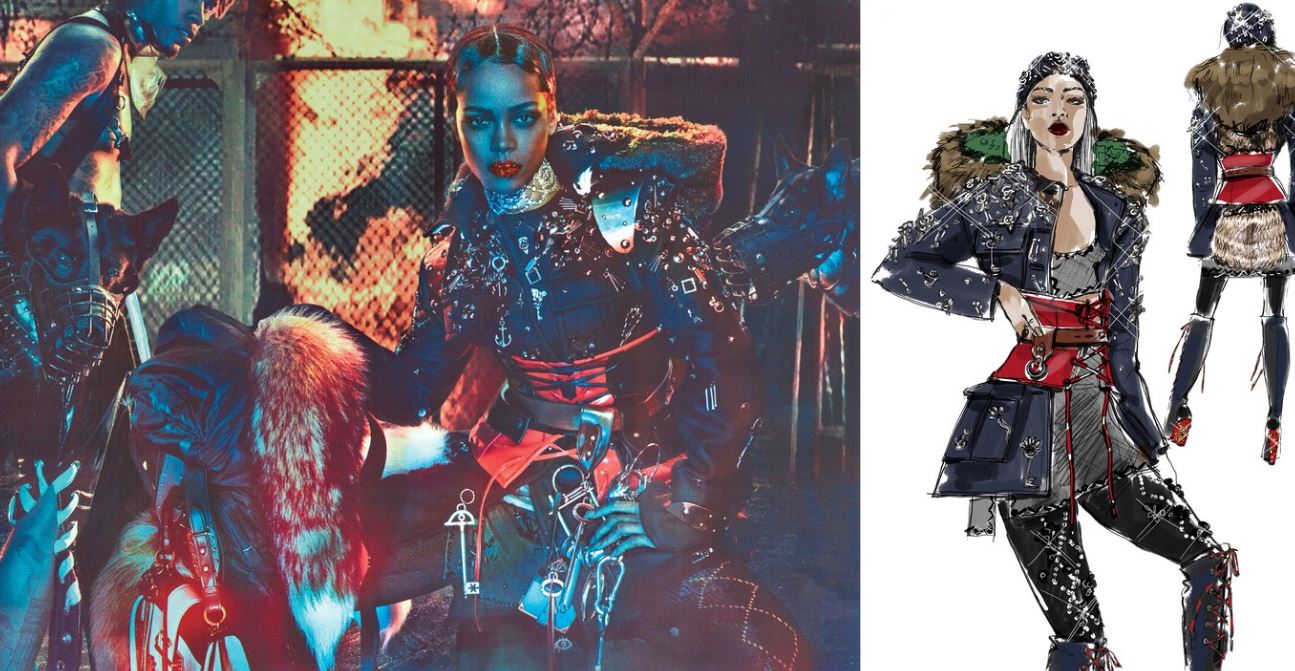 The inspiration for the shoot came from the star's current tour AntiRihanna. "Rihanna is playing the Queen, so everything has to be custom made specifically for her," explained the man behind her look, Edward Enninful, W's creative fashion and style director.

Edward and Rihanna met on a W Magazine cover three years ago, securing an inseparable bond:

"I call her my baby sister… I have a lot of respect for her. Her vision and her talent. There's nothing she can't do. She can design, she can sing, she's the best model, just naturally gifted" he wrote.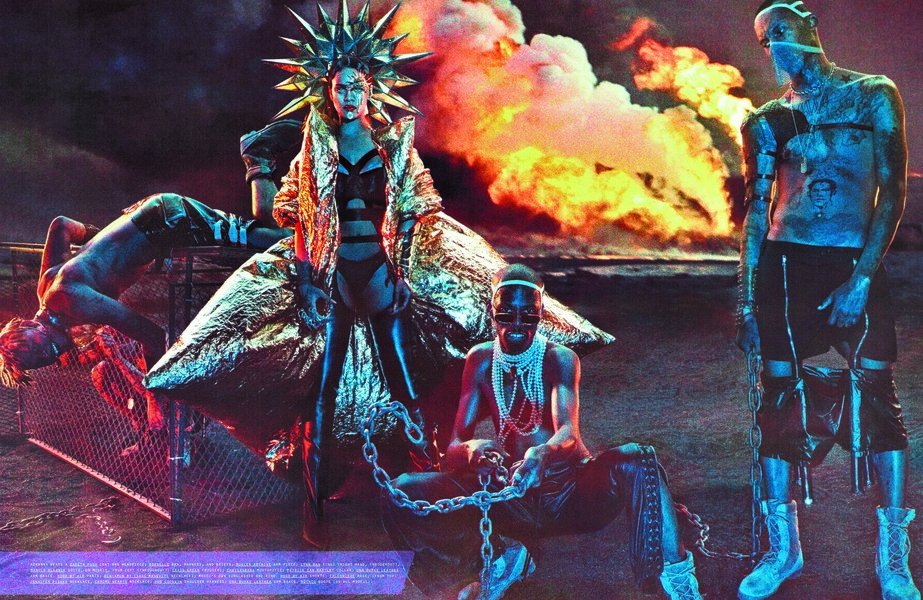 Since her debut album Music of the Sun, the fledgling pop star's style has evolved from sweet and urban to Bad Gal Riri. This September cover shoot captures Rihanna's fierce fashion forward style, reigning supreme over a post-apocalyptic wasteland

Having secured her style icon credentials, Rihanna's latest collection for Puma x Fenty proved her clear creative talents. "Gothic", "rebellious", "edgy" were all words used to describe the hit collection.




If there was an apocalypse, Rihanna would definitely survive the end of the world with the fashion to match.

For the complete W Magazine shoot, make sure you subscribe!


Images © W Magazine.