She may be better known for her acting – like her Oscar-winning portrayal of June Carter cash in Walk The Line – but Reese Witherspoon is fast becoming the queen of Southern style. Her clothing and lifestyle brand Draper James, recently opened its second store in Dallas (the first is in Nashville, Witherspoon's hometown) and she also announced plans to write a Southern lifestyle book.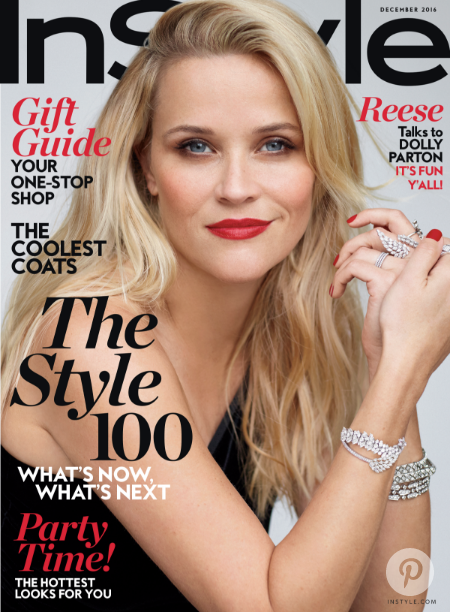 "It's a new chapter for me starting a business, going around passing the hat, and promoting it all over the place," she told Dolly Parton. "It's a different experience, but I'm enjoying learning something new. I've been acting for about 25 years, and I still love it, but I like the challenge of trying something else too. I find there are a lot of people talking about New York and Los Angeles, but there's a whole world out there in between, and that's who I like to tell stories about and make products for – people who love the life they have and have a sense of style that's uniquely their own."

The Draper James range is as cute, preppy and stylish as you would expect from the Legally Blonde star. Cashmere knits and shift dresses feature heavily, but the main focus is on her range of oversized canvas totes. Emblazoned with quintessential Southern phrases like: 'Totes Y'all', 'Deck The Y'alls' and the bestselling 'What Would Dolly Do?' the bags are thew perfect mix of practical and stylish.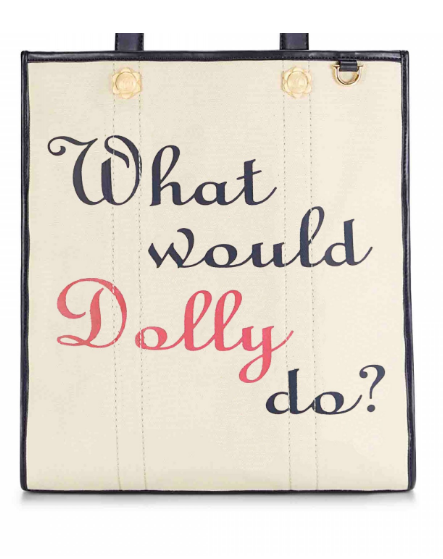 For Witherspoon, the opportunity to chat to her idol was one she couldn't turn down and the culmination of a lifelong fascination, revealing: "When I was probably 5 years old, I wanted to be Dolly Parton. I was skipping around the blacktop at school by myself, and my P.E. teacher said, "Why aren't you playing the game [with the other kids]?" I said, "Well, I'm not going to play the game because, Ms. Wright, I'm going to be Dolly Parton when I grow up."

In the interview two southern belles chatted about motherhood, what motivates them and the great courage it takes to follow your dreams and go outside of your comfort zone. But the most pressing question is: Does Parton carry around the tote bag inspired by her? She told Reese: "I can't carry that myself, of course, but my friends are buying them up. It was sweet of you to do that!"

To read the full interview subscribe to InStyle