Paris Jackson has made her modelling debut, shooting a Chanel campaign in the French capital. The 18-year-old looked stunning as she posed with soldiers in front of the Eiffel Tower. With her platinum-blonde hair backcombed, dark eyebrows and bright red lipstick, passers-by would have perhaps done a double take, for Paris is the spitting image of a great pop icon, Madonna. Whom, coincidentally her father dated briefly in the early 80s.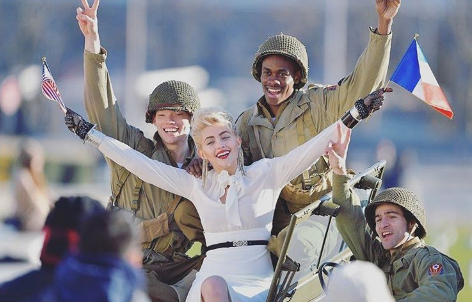 The troubled teenager seemed to be finally coming into her own as she smiled and waved French and American flags. Wearing a white, pussy-bow blouse and a black pencil skirt and oversized sparkly earrings, she looked every inch a model, with agencies reportedly flocking to sign her up.
Paris landed in the City of Love with her boyfriend of eight months, Michael Snoddy, as the pair were seen shopping and taking in the sights of the Champs de Mars. Despite looking fresh-faced for her photoshoot, the star seemed to be suffering from jet lag, tweeting: 'yoooo f*** this jetlag. if I didn't have to work I'd sleep for 3 days straight.'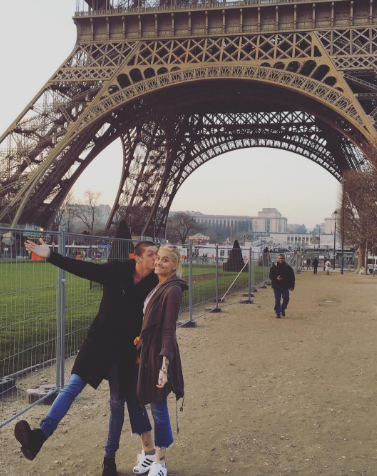 The middle child of Michael Jackson recently thanked Sky for pulling the controversial episode of its new show, Urban Myths, which had Shakespeare in Love actor Joseph Fiennes portraying her late father. No doubt the Bad singer would be beaming with pride at what a remarkable young woman his daughter has become.
If you see yourself as a would-be material girl subscribe to Vogue, which currently has 38% off cover price.
Images: Instagram @ParisJackson