Former professional drugs smuggler turned author, Howard Marks, has died aged 70. Marks first stepped into the limelight in 1996, with his best-selling memoir 'Mr Nice', which chronicled his time dealing drugs on an international level, before going on to write for Loaded magazine throughout the mid-90s.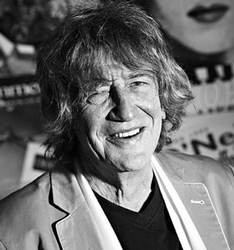 "I read the book, and then gave him a column," said James Brown, the creator and founder of the famous lads' mag, "He later told me it was his first job after going straight. Usually, it was just a report of his latest experience going through customs, but I loved having in the magazine. He stood for everything we loved. Mr Nice was a thrilling book and Howard is a great example to us all."

Marks, who died yesterday after a long battle with cancer, was described by Brown as a "true modern-day folk hero", who had done and said "so many funny, illegal, shocking things." A former Oxford University graduate, Marks even went so far as to stand in four political constituencies at the 1997 general election, and later applied to be Labour's drug tsar during their time in office.

As well as his monthly column for Loaded, which he wrote for five years, Marks also penned features for The Times, Observer, Daily Telegraph, Evening Standard, Time Out, GQ and the Guardian. He had also appeared in various television and film projects over the years, as well as having a burgeoning musical career that involved the likes of Super Furry Animals' and New Order's Peter Hook.

We have a selection of magazines that Marks wrote for during his distinguished journalistic career on offer, including GQ magazine - now with 38% off.