Passionate - Bright red and fiery crimson hues are perfect for those who love a little spice in their lives and are just a little bit naughty.
Artistic – Blues and greens are said to genuinely boost creativity, so let loose your inner artist and seek out a patterned pair of socks in these colours.
Anxious – The world is stressing you out and rather than project, you want to keep your emotions close to your chest. So, choose a calming shade in muted greys or dusky blues.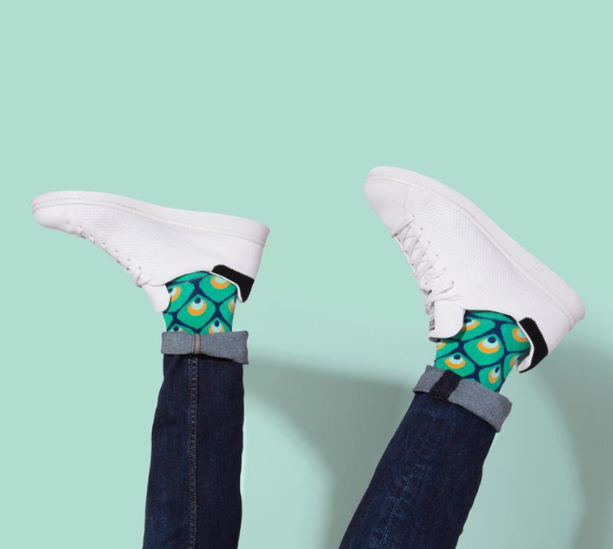 Dramatic – Wanna make a statement you daredevil you? Go for a bold geometric pattern in dark, brooding colours like forest green or cobalt.
Playful – Add a touch of whimsy and fun to your look with a little pink or peach.
Adventurous – You have a lust for life which is why orange is the ideal colour to boost your va va voom.
Happy – What could be more joyous than the colour yellow? Vibrant and upbeat your feet will look like they've stepped in puddles of sunshine.
Chaotic – Your mind is buzzing and so are your feet! Keep up the hustle with a wild, Avant Garde print.
Ready to party – Neon… obvs.
Get your happiest feet ever with a Sock Geeks subscription and save up to 35% off the RRP.