If you love to try the latest beauty products but worry about splashing out on something you may not like, then the Glamour Beauty Club may be just the thing for you. Joining forces with SOPOST, the club offers beauty clients the opportunity to sample their products with Glamour's audience and get crucial product feedback.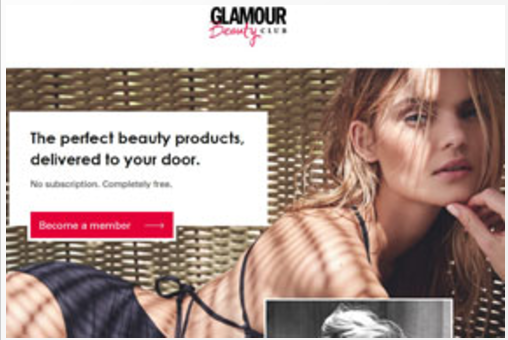 Membership is completely free and after building an online beauty profile, members will be sent suitable goodies in the post, and all they need to do in return is provide feedback.
Members of the Beauty Club will have access to some of the most exciting new beauty products from some of the magazine's favourite brands, say the publishers Conde Naste, adding that the club has already gained over 19k members in its first few days of trialling.
For all the latest beauty news subscribe to Glamour for a saving of up to 33%