1. Listen to Lemonade on repeat
In the run up to Bey Day, listen to all her albums on repeat, especially those old hits that you can't quite remember the words to anymore. You want to be able to sing along loud and proud, without having to mumble the words you don't know.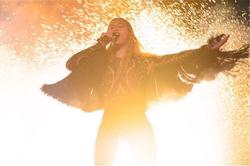 2. Practice her signature dance moves

Learn some of Bey's moves so that you can join in with her dance routines. Watch YouTube tutorials, old music videos, and recent performances so that you're all up to speed. It's also a good idea to practice your moves in the privacy of your home, before inflicting them on the general public. Accidently hitting someone in the face whilst power pointing could ruin their night, as well as yours.

3. Don't neglect your comfy shoes

To best perform your flawless hair swirl, the 'run the world' shuffle, or the 'put a ring on it' sashay you want to be wearing your dancing shoes!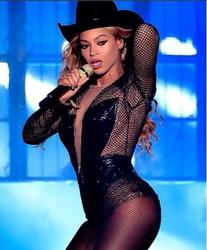 4. Wear your Beyst

Have you forgotten about that sequin leotard at the bottom of your wardrobe? Been staring wistfully at that daringly sheer dress you haven't had the guts to wear yet? Or recently bought a hideous (but amazing) diamante number? Bey's gig is the perfect opportunity for you to simply feel fabulous, or pretend you're living one of her music videos, so go for it! –Wear your most diva outfit!

5. Don't turn up with cornrows unless you normally have them

Wear your hair normally, in a bun, a pony-tail, or down so that you can whip it. Avoid cornrow controversy (unless it's your normal hairstyle of choice, naturally!)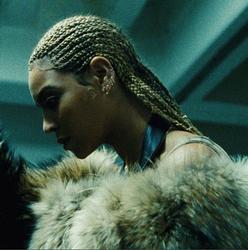 6. Charge up your phone and delete some of those old photos

It would be terrible if you couldn't document your night because your phone has run out of battery or memory, so charge it and clear it. Then you'll be able to Snapchat, Instagram, Tweet, and Facebook your night to your hearts content.

7. Drink some lemonade and eat a good meal

You don't want to be feeling hungry or faint in the middle of Bey's set, so make sure that you eat a big meal before you go to the gig. Equally, you may not want to feel bloated or uncomfortable, so pick something light. Don't forget to drink come Lemonade with your meal, and watch her visual album because her performances will likely be based on the film.

8. Wear a small bag or fanny pack

In order to dance your heart out, and squeeze your way to the front of the crowd, you can't be wearing a huge rucksack or bag. Just pack your bare essentials in a small cross-body bag, or even your festival fanny pack.

9. Get there early

Make sure that you get to the venue early. Bey's gig at Wembley stadium on Saturday sold out in minutes, so there'll be around 89,999 thousand people also wanting to get in. You also want time to make a trip to the loo to freshen up after your journey, and buy yourself a cocktail (or a rum and coke in one of those annoying plastic cups). After assessing your seat, or securing the perfect spot in the stands, don't hesitate to warm up – you've been practicing Bey's best moves and songs so make sure your on top form!

10. Have the time of your life!

After all your preparation, don't forget to relax and enjoy your night! Queen Bey never fails to put on a great show for her Bey Hive so you won't be disappointed.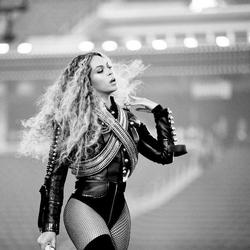 For outfit inspiration, or all the latest on Beyoncé's Formation tour grab yourself a subscription to Grazia Magazine and save up to 11%.



Images @beyonce