With the highly anticipated Avengers: Infinity War set to hit cinemas on April 26, Empire magazine has gone Marvel crazy for their May issue. Not content with one deluxe Avengers cover, the film monthly has opted for six very special images.
The 19th Marvel Cinematic Universe film unites all corners of the MCU so far: the classic Avengers line-up, recent additions like Black Panther and Doctor Strange, as well as the Guardians of the Galaxy. So naturally, Empire has gone full mix and match with the superb superhero line-up.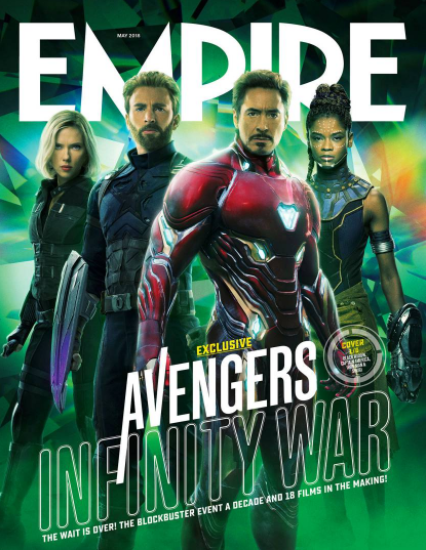 There's Iron Man and Captain America — the two Earth-bound cornerstones of the Avengers — flanked by Black Panther stand-out Shuri, and Scarlett Johansson's deadly Black Widow.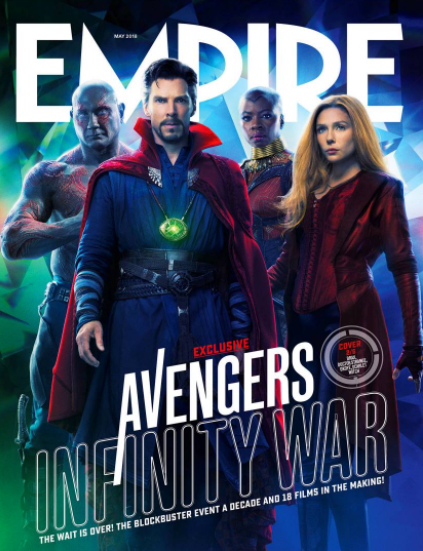 On the second is Doctor Strange, accompanied by Scarlet Witch, Drax, and Okoye.
For the third it's Black Panther with Nebula, Bucky, and War Machine.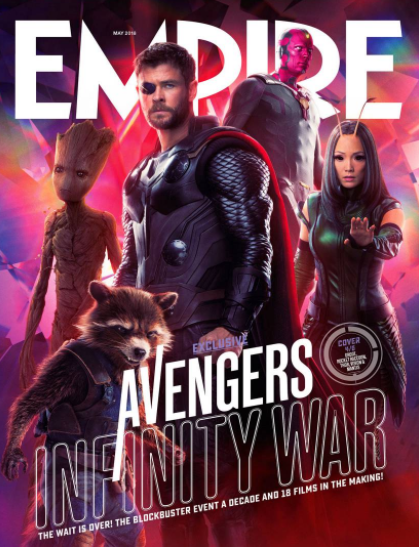 The fourth cover is on the cosmic end of the MCU spectrum — three members of the Guardians (Rocket, Mantis, and Teen Groot), joined by a now one-eyed Thor, and with Vision hovering nearby.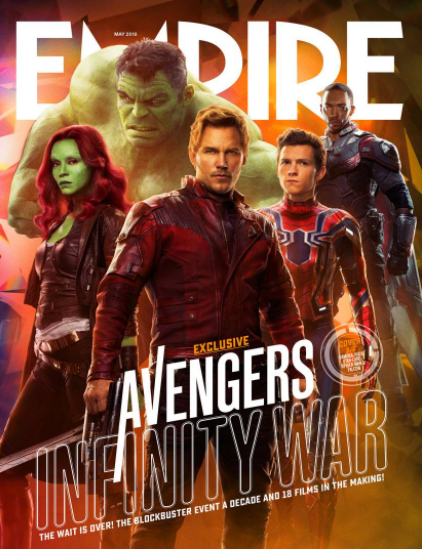 Star Lord and Gamora are on the fifth cover, joined by Spider-Man in his new Iron Spider armour, Hulk, and Falcon.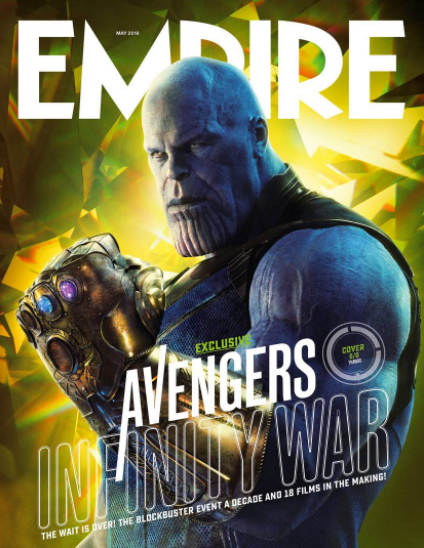 On the finally cover it's that dastardly villain Thanos, all by his evil self.
On top of all that, each issue for May comes with its own extra magazine encompassing a decade of Marvel's ever-expanding universe. Absolutely MARVELlous.
Never miss a blockbuster with a subscription to Empire which currently comes with up to 35% off cover price.