Nothing heralds the start of Autumn like the return of all our favourite TV shows, and bringing the fear factor in the lead-up to Halloween we have Ryan Murphy's American Horror Story: Cult - which will debut tonight in the U.S and on Friday September 8 in the UK on FOX.
Never one to shy from satire, Cult will revolve around Donald Trump's presidential victory and the fractured state of the union in America. It tells the tale of a lesbian couple, Ally and Ivy, who have a young son, and whose lives begin to unravel on the announcement of Trump's presidency.
As usual, the series will see many of the same faces taking on different roles, including Emma Roberts, Cheyenne Jackson, Frances Conroy, John Carroll Lynch, Adina Porter and Evan Peters. AHS favourite Sarah Paulson returns as Ally, who becomes more delusional and paranoid as the series progresses.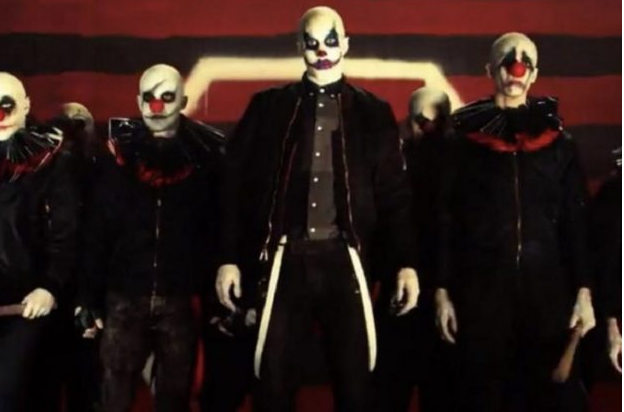 "She has a fear of blood; she has a fear of coffins that we will explore; she has a fear of holes which people have," Ryan Murphy explained during a Q&A session. "A lot of times, phobias can die down and then ignite when something else is happening in your life."
Handily, one of Ally's biggest syndromes is Coulrophobia (a fear of clowns) which allows for fan favourite Twisty The Clown (last seen in AHS: Freak Show) to make a triumphant, albeit terrifying return.
Scream queens (and kings) can get their fix with a subscription to Horrorville magazine with a saving of up to 25%
Images: American Horror Story/ FOX