It was the character that made Angelina Jolie an action-movie heroine, and now the first pictures of new Croft-incumbent Alicia Vikander have been made available. The 28-year-old Swedish star can be seen with Croft's trademark braid as she performs stunts on set in South Africa.

The newest chapter in the Lara Croft on-screen story will be an origin story, with Vikander's Croft taking on her first archaeological adventure in the footsteps of her father Lord Richard, played by Dominic West.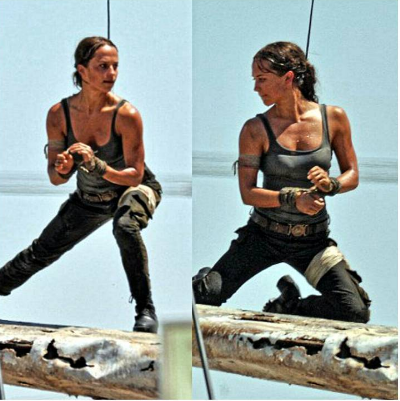 "They told me they were doing the film based on the reboot of the game from 2013," Alicia told website Hitfixx last year. "That is more of an origin story. You get into an emotional aspect of getting to know Lara hopefully in an in-depth way.

"So I hope that doing a film of the rebooted game will bring something new and fresh that'll stand on its own two legs."




But the star – who is currently dating Michael Fassbender and has received critical acclaim for many of her cinematic performances – is thrilled to be the newest incarnation of a character who was a role model for many young girls looking for their own Indiana Jones.

If you're a video-game fan, grab a subscription to Games TM – and save up to 30% today.