Aerosmith guitarist Joe Perry has revealed that the band's frontman Steven Tyler did not find hilarious rock-mockumentary Spinal Tap remotely funny – despite the band having "had [experienced the events of the film] six times!"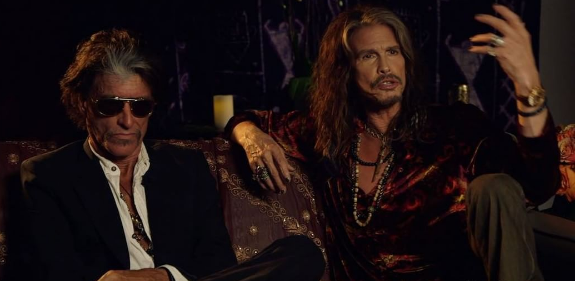 Though Perry himself found the 1984 classic – which follows the exploits of Christopher Guest, Michael McKean and Harry Shearer's hapless heavy metal band – "hilarious," his bandmate took a more dour view of the comedy on-screen.

"[He was] squirming and squirming, and he did not laugh the whole time," Perry told Ultimate Classic Rock. "It was like he took the band's side on everything. It was like he did not — he didn't get it. He got indignant. And it was, like, I couldn't believe it. So, my wife and I were cracking up — and we're watching Steven."

Tyler himself alluded to his poor reaction to the film in a rare Library of Congress interview made public in 2012. "That movie bummed me out," the frontman said. "Because I thought, 'How dare they? That's all real, and they're mocking it.'"

If you love old, cranky musicians, grab a subscription to Vintage Rock – and save up to 30% off today.