British man Toby Ricketts and New Zealander Marianna Fenn have been together for four years. The couple never felt marriage to be a necessary step for them, but when the New Zealand government sanctioned the first Pastafatian celebrant the pair leapt at the chance to have a quirky and amusing ceremony.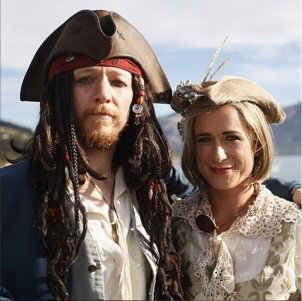 "Marriage wasn't something we needed, but when this opportunity came along we thought it would be a fun tool to examine religion, and traditions and practices which are too often taken as a given, as the only way to get married," said Ricketts, who works as a voiceover artist and was dressed full pirate regalia.

The church, was founded to satirise American religious fundamentalism and believes in a god made of spaghetti and meatballs. The bridegroom vowed to always add salt before boiling his pasta and the bride wore a colander of spaghetti – the official headgear of the religion - instead of a traditional veil.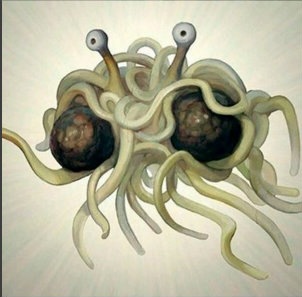 "The Flying Spaghetti Monster created the world. We know that," said marriage celebrant Karen Martyn, aka the Ministeroni. "We weren't around then and we didn't see it, but no other religion was around to see it either, and our deity is as plausible as any other."

For tips on making your big day as unique or traditional as you are, subscribe to Perfect Wedding.

Images: Instagram