Constantly checking your emails while out drinking with friends? Is scrolling through terrifying news stories before bed keeping you up all night? Is your phone your best friend in the whole world? Well perhaps it's time for a digital detox.
The Grazia 'Unplugged issue', on sale now, is encouraging readers to lay electronic devices aside and rediscover the joy of Instagram-free tea, face-to-face chats and seeing the world through your eyes, rather than the eye of a lens.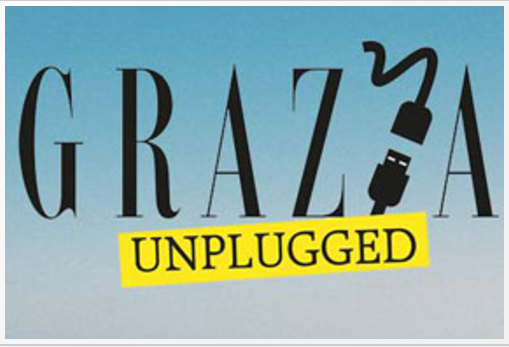 The team at Grazia even conducted a survey to ascertain just how much our digital world is affecting our real world, and the results are not reassuring. According to the survey, when it comes to mental health and wellbeing, a third of women said that social media affects her body image, 26% say it has a negative effect on anxiety and one in four say it has a negative impact on their self-esteem and mental health.
The magazine understands that going tech cold-turkey will be a shock to the system for most of us, so they have also organised several events to help the transition back to reality.
If you love the feel of a magazine in your hands AND you love reading all the latest fashion and celeb news, subscribe to Grazia for a saving up to 16%