He may have made a few missteps over the years but Prince Harry appears to have turned over a new leaf. Speaking in an ITV documentary about his charity work in Lesotho, the prince revealed how the death of his mother at such a young age made him "bury his head in the sand" and question his role, but now he views life "very, very differently" and it was "fun to be good and boring to be bad".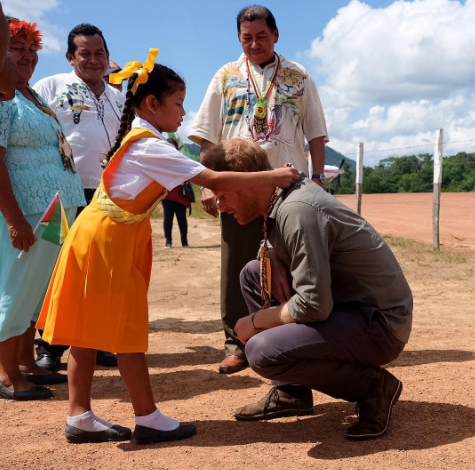 Harry co-founded the Sentebale charity with Prince Seeiso of Lesotho to help young people affected by HIV/Aids which is just part of his humanitarian work this year. In May, the Prince inaugurated a second Invictus Games - the paralympic sporting event he set up for military veterans, and which was held this year in Orlando, Florida. He has also campaigned vigorously for Heads Together, the mental health partnership he helped set up with the Duke and Duchess of Cambridge.
"If you're me, if you're your Average Joe, whoever you are, if you can't affect politics and change the big things in the world then just do whatever you can do," said the 32-year-old prince. "Whether it's in your local community, your village, your local church, walking down the street, opening a door for an old lady, helping them cross the road. Whatever if it is, just do good. Why wouldn't you?"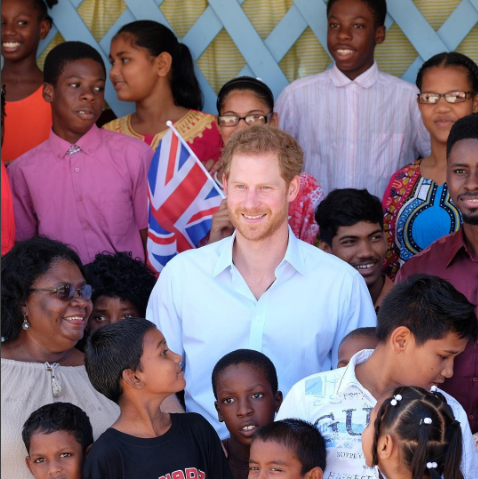 In his private life too, he is a changed man, swapping falling out of nightclubs for Christmas tree buying with girlfriend, actress Meghan Markle, whom sources say he is 'more serious' about than previous girlfriends. Could another royal wedding be on the horizon?
For the inside scoop on the Royal Family subscribe to Hello! which currently comes with 25% off
Images: Instagram @KensingtonRoyal