It appears that after the celebrity split of the century, yet another James Bond-hopeful is frantically locking lips with a pop megastar – The Sun is reporting that Luther star and 007-favourite Idris Elba has been snapped smooching none other than Madonna, after the latter accompanied the 44-year-old Londoner to one of his kickboxing bouts.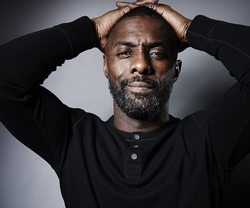 And after Idris performed in one sport for his new Discovery series, the pair went to an after party in which they allegedly engaged in a spot of tonsil tennis.

"There was nothing subtle about it, no attempt to hide. It was very blatant," a source said of Big Dris and Madge's intimate canoodling. "They were at the party for about an hour, they would dance, go off to smooch, then mingle a bit more. They only had eyes for each other. That seemed very clear."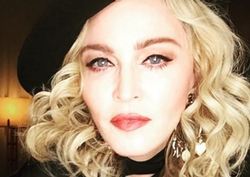 Idris may well be the latest in a line of star acting names attracted like moths to Madonna's still-virile flame – former husbands Sean Penn and Guy Ritchie spring to mind – and as the Luther leading man is also a DJ in his spare time who has previously supported the Queen of Pop on the German leg of her 2015 Rebel Heart tour.

"I was excited, I had a great time. Madonna is a legend," the actor said of their musical collaboration. "I got there, I met a beautiful person that has been working for ever and ever, amen, and is still going."

For more celebrity gossip, grab a subscription to Grazia – now with up to 24% off.