She has over 50 tattoos - Nine of which honour her father - including the cover of Dangerous on her forearm and the Bad logo on her hand - one that reads MÖTLEY on her inner lip, and also ink honouring John Lennon, David Bowie and Prince.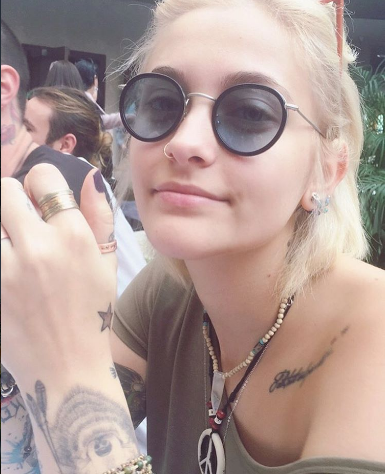 She believes her father was murdered – Perhaps the most shocking revelation in the Rolling Stone feature (her first major interview, ever!) was her long-held belief that Michael Jackson's death was 'a set-up'. The singer died from an overdose of the powerful anaesthetic propofol and his doctor, Conrad Murray, was later found guilty of involuntary manslaughter. But Paris believes that's not the full story. "He would drop hints about people being out to get him," she said. "And at some point he was like, 'They're gonna kill me one day.'"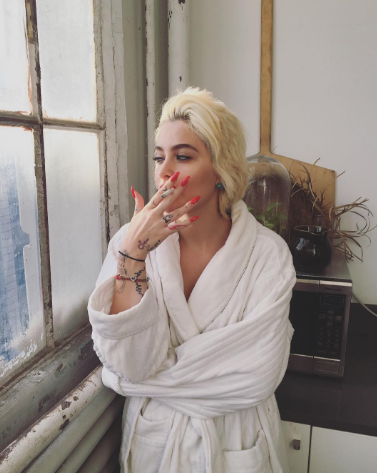 Chanel have already snapped her up – The 18-year-old has long expressed a desire to act, but with her striking looks and piercing blue eyes it's not surprising that several top modelling agencies are also fighting to sign Ms Jackson. Recently spotted shooting the Chanel campaign in Paris, it looks like fashion may have found a new star.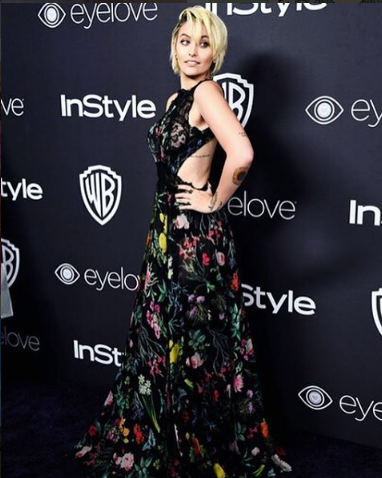 She's fiercely loyal – After speaking her mind when Sky cast Joseph Fiennes as her father, it should come as no surprise that she finds suggestions that Jackson is not her biological father equally infuriating. "He is my father," she told RS adamantly. "He will always be my father. He never wasn't, and he never will not be."



After much heartache she has found peace – It was widely reported that the teenager made several attempts at taking her own life when she was just 15, but following a stint at a therapeutic school in Utah, now feels 'happier than ever'. "It was great for me," she told RS. "I'm a completely different person. Before I was crazy. I was actually crazy. I was going through a lot of, like, teen angst. And I was also dealing with my depression and my anxiety without any help." She does admit to still having one vice however… menthol cigarettes.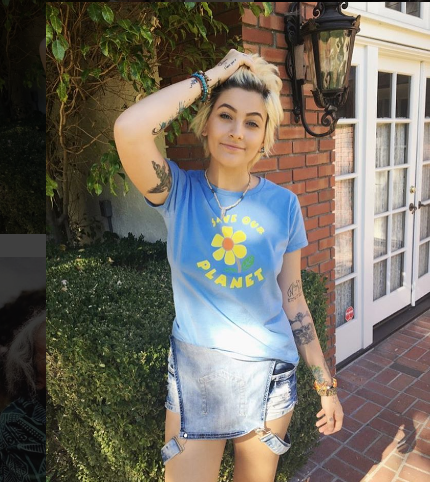 Paris will heal the world – Much like her father, Paris has an acute awareness of global suffering and plans to use her celebrity for good, saying: "I was born with this platform. Am I gonna waste it and hide away? Or am I going to make it bigger and use it for more important things?"

To read Paris' full interview subscribe to Rolling Stone

Images: Paris Jackson