Lena Dunham, the writer and actress behind HBO series Girls, has praised women's magazine Glamour for not airbrushing an image of her on its cover. The image is on the February USA edition, which is said to be 100% produced by women. Appearing alongside co-stars Allison Williams, Zosia Mamet and Jemima Kirke, Lena looks fantastic in an oversized hoodie and pink, satin hot pants.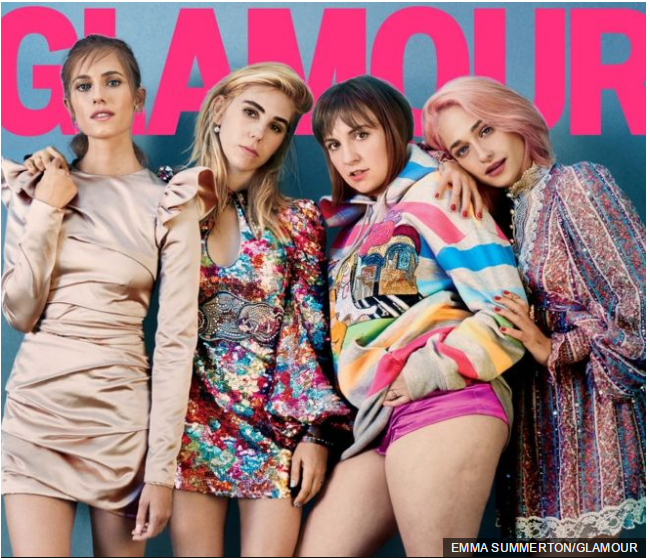 Taking to Instagram to express her joy, Lena wrote: "Thank you to the women in Hollywood (and on Instagram!) leading the way, inspiring and normalizing the female form in EVERY form, and thank you to @glamourmag for letting my cellulite do the damn thing on newsstands everywhere today."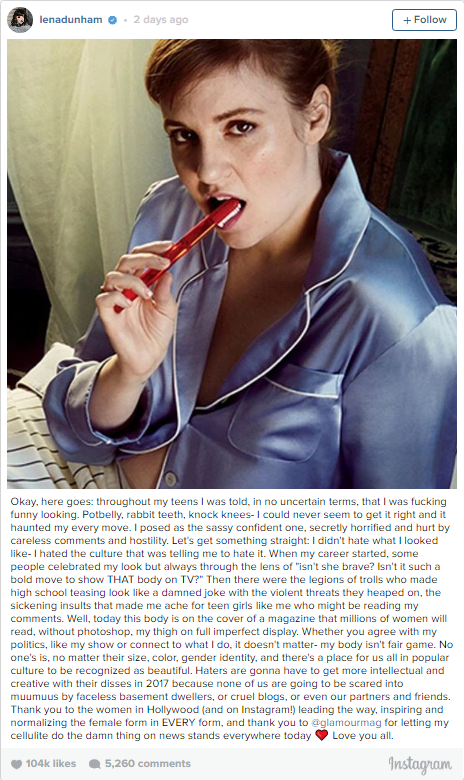 The 30-year-old also revealed that in her teens she was often told she was "funny looking," with "Potbelly, rabbit teeth, knock knees - I could never seem to get it right and it haunted my every move. I posed as the sassy confident one, secretly horrified and hurt by careless comments and hostility. Let's get something straight: I didn't hate what I looked like - I hated the culture that was telling me to hate it."
To read the inspirational all-women issue subscribe to Glamour USA