With the warmer weather finally arriving, it's a great opportunity to get outdoors and spend some time sprucing up the garden. But sassy DJ Jo Whiley has admitted that she likes to really get back to nature by weeding and pruning in as little as possible.
The 51-year-old said that she likes to feel the sunshine, and inspired by her own mother, regularly gardens in 'a bra and shorts'.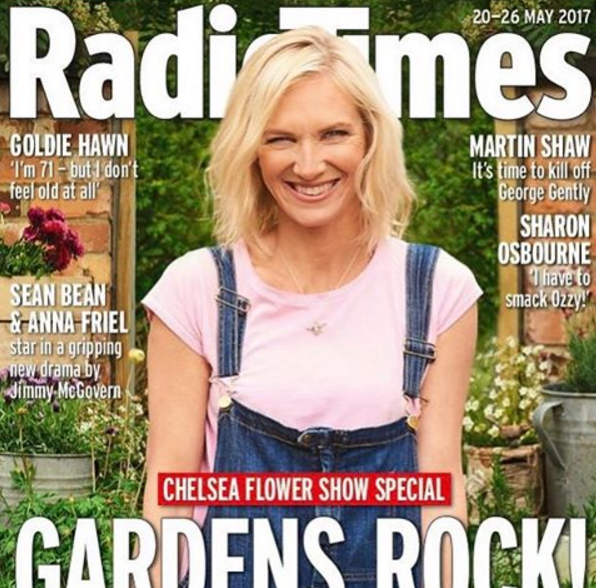 She told Radio Times: 'My mum always used to garden in a bra, and now I can really understand why. It's so good to feel unfettered and just work in the sunshine.
'I don't have a particular gardening bra. My mum has always had a great bosom so when she was gardening in her bra, it was quite impressive. I think I may look rather underwhelming.'
Talking ahead of the RHS Chelsea Flower Show, for which she has created a garden, the mother-of-four explained that the hobby calmed her when there's 'chaos in my head'. The Jo Whiley Scent Garden aims to transport visitors to a 'familiar moment or place in time'.
The RHS Chelsea Flower Show runs from 23-27th of May
To read Jo Whiley's bloomin' marvellous interview subscribe to Radio Times for a saving of 39%