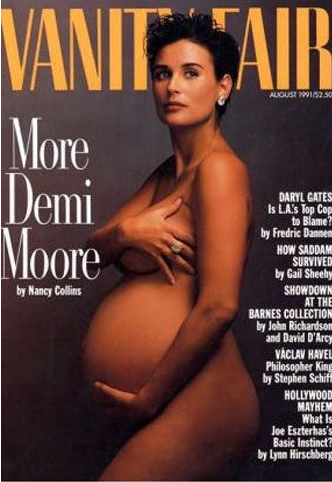 Demi Moore – Vanity Fair
Here's where it all began back in 1991. Shot by revered photographer Annie Liebowitz, this stunning cover ruffled a few conservative feathers, but the glowing star is too delighted to care.
Britney Spears – Harper's Bazaar
Oops she's done it again! Shot while pregnant with her second child by Kevin Federline, Jayden James, in 2006, it's Britney('s) baby, and boy does she look happy.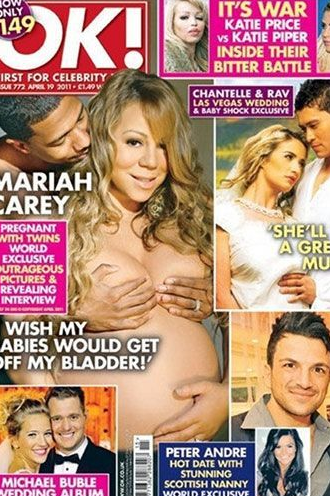 Mariah Carey – OK!
Mariah, she's on fire, and looks magnificent as she posed with the father of her twins, Nick Cannon.
Myleene Klass – Glamour
Myleene is a fertility goddess dream on this 2007 cover of Glamour.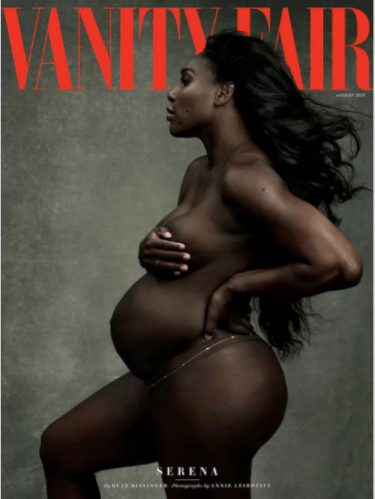 Serena Williams – Vanity Fair
Also shot by Annie Liebowitz, this stunning portrait captures a vulnerable moment of a women best-known for her athletic prowess. And it's absolutely perfect.
Get the mag that started it all by subscribing to Vanity Fair