It is rare these days for anything to be kept under wraps in Hollywood, especially a nine-month pregnancy, but that's exactly what Eva Mendes and Ryan Gosling have pulled off. The couple, who met in 2009 on the set of The Place Beyond the Pines, secretly welcomed their second daughter last month, as revealed by TMZ.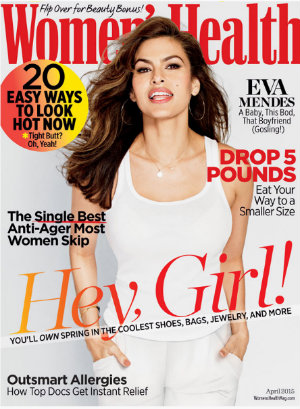 "She's never been happier," an insider told People. "She and Ryan are just in awe of this beautiful person they created. It's a really special time for them."
Amada Lee Gosling was born on Friday, April 29th at 8:03am and is a little sister to 20-month-old Esmerelda. Amada is Eva's grandmother's name and means 'beloved' in Spanish.

Mendes, 42 and Gosling, 35 who are engaged, are notoriously private, although fans were suspicious when she was sporting what appeared to be a baby bump in April.

For tips on getting gorgeous and glowing like Eva subscribe to Women's Health.