Oscar winner Mark Rylance picked up something with a bit more bite than his golden statuette to highlight the dangers of overfishing and pollution as part of the Fishlove campaign. Posing naked with a smooth hound shark, he is one of the latest flurry of celebs to strip off for the cause. Also featured is Love Actually star Emma Thomson and her husband Greg Wise, who are laughing heartily whilst brandishing two black scabbard fish.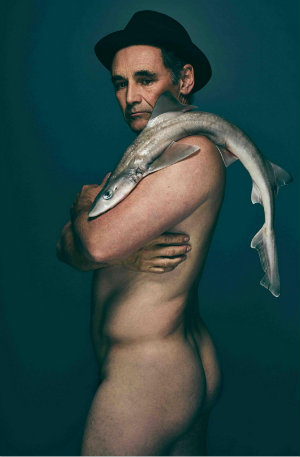 They said: "You do feel a little guilty holding a huge dead fish while you are very much alive, but by doing this Fishlove portrait we want to make clear the message — if we don't end the overfishing and pollution of the ocean, all these beautiful creatures are threatened."
Game of Thrones star Jodhi May, Dougray Scott, Chipo Chung from Doctor Who, Haydn Gwynne, Ade Edmondson and Tom Bateman are among the other stars who took part in the J Sheekey Oyster Bar Fishlove Theatre Series to call for greater marine protection in UK waters included.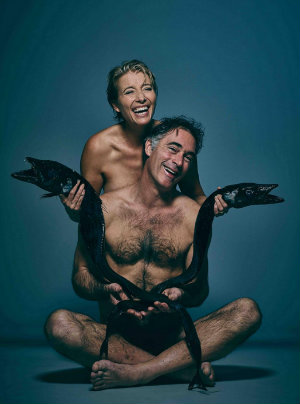 Tim Hughes, chef director for Caprice Holdings which owns the restaurant, said: "We are passionate about marine conservation, and make sure that the suppliers and fishermen we work with are as committed to fish sustainability as we are."
For more imformation on conservation subscribe to E - The Environmental Magazine