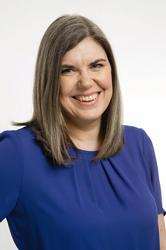 What is the best part of being the editor of My Weekly?
Editing My Weekly is like being wrapped in a warm blanket! Our readers are the wisest, kindest women. My team are a fabulously talented and dedicated bunch. I'm a very lucky lady!

My Weekly is always packed with good advice from expert columnists; what is your number one tip for surviving Christmas?
Do whatever it takes to ensure that you enjoy yourself. For many of our readers that means planning in advance so they can relax on the day – but don't get so caught up in planning that you forget to take time to smell the crisp air, listen to the festive music and play with the grandkids' new toys!

What are the challenges of being a magazine editor?
Fitting in all the brilliant ideas my team come up with. There are only so many pages every issue and we always have more great stuff we'd love to squeeze in!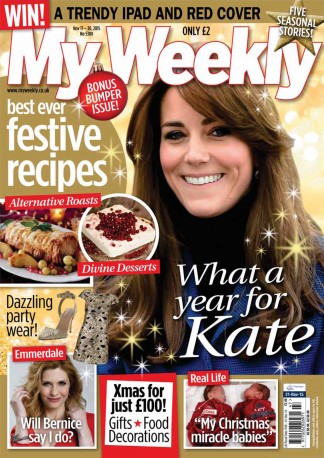 What is the perfect gift for the My Weekly reader?
Other than a subscription to My Weekly (!), I reckon it would be a day out with friends and family. Time and again, readers send us photos of their mums, daughters, grandchildren and close friends. These people are so obviously the most important thing in their lives.

What is your favourite festive feature in the upcoming December issues?
Oh, my! It's so hard to choose as we have some cracking short stories that are perfect when you want to grab a few minutes of relaxation in between the planning and show-stopping recipes (including my favourites – puddings) but I thing "The Best Advice You'll Ever Read" is my out-and-out favourite. Who doesn't love hints and tips?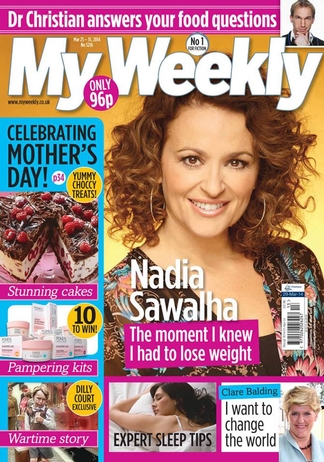 How will the My Weekly team be celebrating once you're wrapped up for Christmas?
We're very lucky because our parent company throws a fantastic party in a local hotel with food, dancing and party games. All our colleagues from different publications come along so the My Weekly team get to let their hair down with those cheeky scamps from the Beano comic. Great fun!

Why would a subscription to My Weekly make an ideal Christmas gift?
Because it's a little parcel of pure joy popping through your letterbox every week. What other gift could possibly measure up?

Stuck for gift ideas? My Weekly is the perfect pressie for the woman in your life - and you can currently save up to 18% on a subscription.