Choose carefully - If you want to choose a craft you're going to love for a long time, don't pick it on a whim. Do your research and find something that's going to fit into your life in terms of time and money.
Don't overspend – It's easy to get excited and buy the entire craft shop, but it makes sense to just by a few essentials until you're sure about your new hobby. Also, less materials mean you will be pushing yourself further creatively… which is the whole point!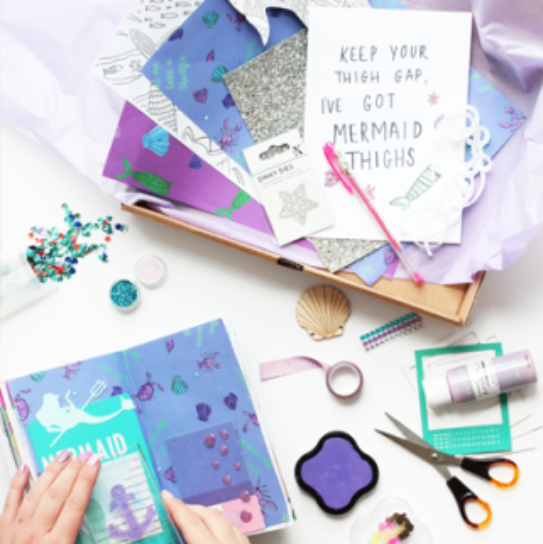 Master the basics – This is probably the most important rule when learning any new skill and is key to sticking with something long-term. Learning the fundamentals of a craft not only means that you can start right away, it also gives you a strong foundation on which to build.
Make friends - When you begin crafting, you open up a whole new social world for yourself. Whether it be through online groups or weekly meetups at your local coffee shop, this is a great way to meet people. Also, you develop a stronger relationship to your craft as you build confidence and swap ideas.
Dream big - But only after starting small. Learning something new can be frustrating, particularly as you imagine all the things you could make in the future. But you should never be disheartened or ashamed of your early projects. They are the building blocks to success, and the small reminders that one day you will nail that big craft.
Nurture your inner creative with The Glittery Hands Box Subscription and save up to 9% off of the RRP.